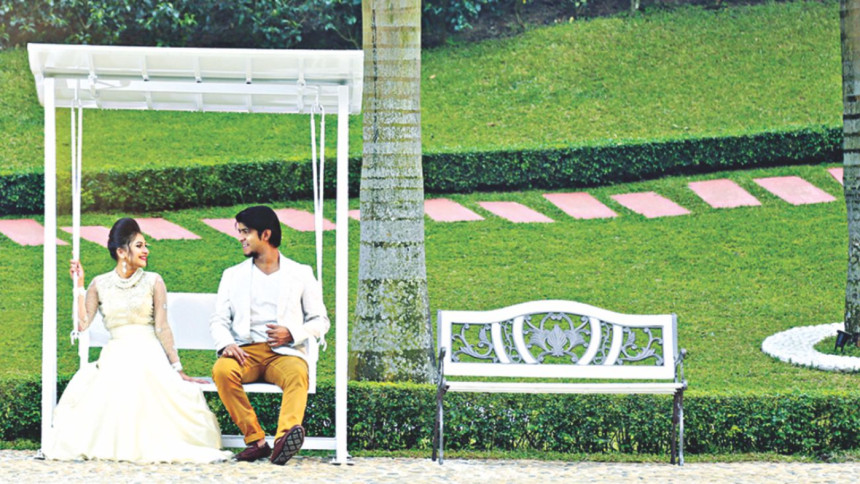 Popular singer Liza is at the peak of her career, and the artiste is about to add a new recognition to her achievements. For the first time, Rtv has made room for music videos in their airing schedule, and the first music video featured was by Liza. Shortly after the completion of filming, the music video was aired two days ago on the channel.
Liza was seen to star in the video alongside popular small screen actor Tawsif Mahbub. The song, titled "Asmaani", has been composed and directed by Shafique Tuhin with Rafi behind the musical arrangements and Asad Khan as choreographer. The music video's cinematography has been done by Bidrohi Dipon.
"A very high budget went into the making of the video, and I am very happy with the quality of the work," stated Liza.
On her experiences working alongside Tawsif Mahbub, the singer added, "This is my first time working with him, and he has been extremely helpful during filming. It is no wonder he is one of the most popular TV actors today; his talent speaks for his reputation."
The video was filmed over the course of two days and two nights, in scenic locations including Sreemongol, Bichanakandi and Lawachhara Tea Resort. The video was directed by Rana Bidyut and produced by Bengal Multimedia.
Aside from her numerous achievements, the singer has been quite busy performing on stage. "There's always a stage show going on every day, and on February 20, I will be flying to perform in Australia."