Kriti Sanon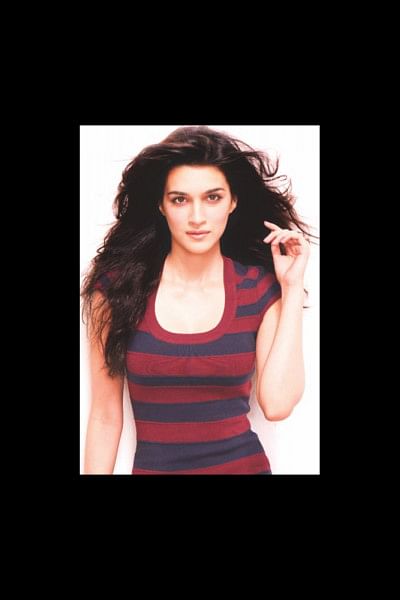 Bollywood actor Kriti Sanon was in for a rude surprise as she boarded a flight to Delhi recently for a man sitting next to her took obvious pride in watching a pirated version of "Dilwale", which stars Kriti herself (alongside Shah Rukh Khan, Kajol and Varun Dhawan), on his phone.
Despite being aware of the fact that the film's lead actress was a fellow passenger, the man continued watching the film via his iPhone projector.
Infuriated by the man's act, Kriti took to Twitter to shame the man. "Someone watchin [sic] pirated version of Dilwale in front of me on phone in the flight! Annoyed!! #SayNoToPiracy", she wrote along with the image of the man.
She also tweeted later that she had asked the man to watch the movie in theatres, but he paid little heed.