"We are born anew every day" – Bipasha Hayat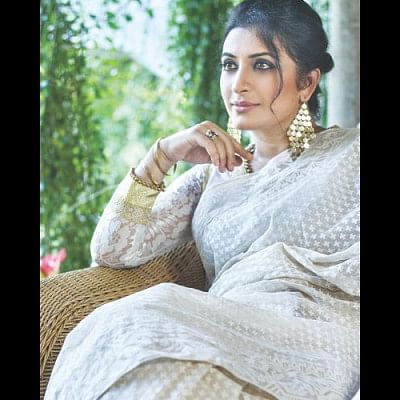 One of the most respected faces in the showbiz industry today, Bipasha Hayat is synonymous to excellence, perfection and diligence in her craft. Debuting in film with her blockbuster Aguner Poroshmoni, the artiste did not have to look back, as she went on to carve an illustrious career in acting. The national award winning actor talks to The Daily Star on her birthday.
We wish you many happy returns of the day. How do you plan to spend it?
Thank you very much. I want to spend the day with my family: my parents, husband and children. Of course, my children will receive special priority today. However, I wish we could go to our resort, Nakkhatra Bari in Gazipur.
What are your thoughts on this auspicious day?
I feel like we are born anew every day. We keep growing, our thoughts keep evolving and we become another version of ourselves. Today is no different. Life is beautiful, and there is nothing better than just going out there and living your life to the fullest. I am listening to the Rabindra Sangeet, Tai tomar ananda amar pore, as I often do.
You have received the love and adoration of so many people over the years. How does it make you feel?
I will forever be indebted to everyone who loves and supports me and my craft. Before every project I embark on, I have always thought about my fans. I still think about them at all times, and how I can repay the trust and respect that I have received over the years.
What kind of responsibility do you think an artiste has, from a moral perspective?
An artiste always has to remember that he or she cannot pose a problem for the society at any cost. Before I embrace a certain character, I think about the impact that my role could create on my audience, and the society as a whole. If possible, an artiste should always think about how they could benefit their viewers with possible solutions.