Anti-corruption cartoon and photography exhibit underway
TIB's efforts to raise awareness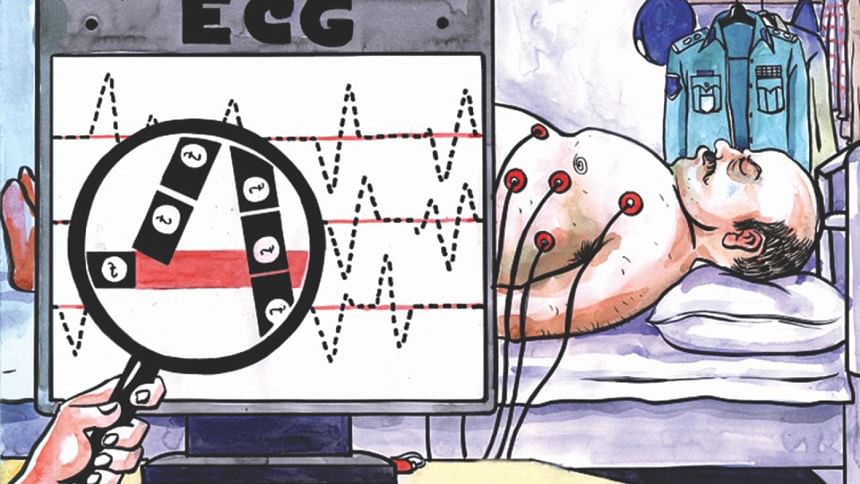 A cartoon and photography exhibition with the theme of anti-corruption is currently underway at the capital's Zainul Gallery (Faculty of Fine Arts, Dhaka University) as part of Transparency International Bangladesh's (TIB) continuing efforts to engage the youth in raising awareness to say no to corruption.
TIB introduced the anti-corruption cartoon exhibition back in 2006, and added the photography category in 2015, with this year's exhibition opening on International Anti-Corruption Day (December 9). Apart from being a tool for engagement, sensitization, raising awareness and developing a sense of responsibility and commitment, the cartoons and photographs are also used in various communication materials for dissemination of anti-corruption messages in field-based civic engagement works on education, health, land, local government and climate change governance.
A total of 57 cartoons and 23 photographs are on display at the gallery. This year, 273 cartoonists in two age groups (13-18 and 19-35 years of age) submitted 469 cartoons. Of them, 34 cartoonists will be awarded this year. The photography exhibition, in two categories (professional and amateur) saw 455 entries from 177 photographers.
Farhan Labib Hossain, Dahir Al Hossain Mahi and Mahatab Rashid has won the first, second and third prize in the age group 13-18 at the cartoon competition, while the 19-35 age group winners are Prosun Halder, Momi Tu Ur Rahman and Md. Naimur Rahman respectively. The photography competition winners are Md. Akhlas Uddin, Sony Rahmany and Mahfuza Anwar respectively.
TIB has also published two books of compilations of winning cartoons, as well as producing an anti-corruption animated video and a video game in collaboration with the Bangladesh Cartoonists Association.
The exhibition, which is the only largest and only regular cartoon competition/exhibition in the country, continues till December 15.