Arms cases: Erfan Salim, bodyguard denied bail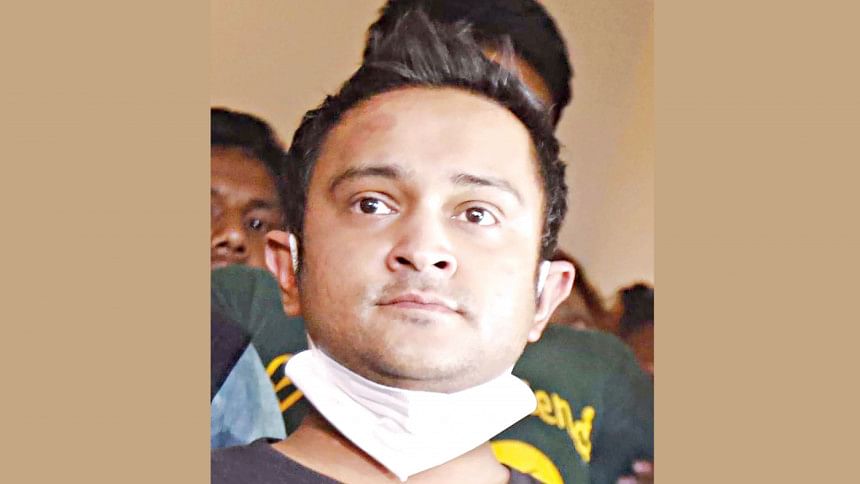 A Dhaka court today rejected the bail petitions of former ward-30 councillor of Dhaka South Mohammad Erfan Salim, also son of Dhaka-7 lawmaker Haji Salim, and his bodyguard Zahidul Mollah, in two arms cases filed with Chawkbazar Police Station.
Metropolitan Magistrate Nivana Khair Jesie passed the orders after lawyer Pran Nath moved two separate bail petitions.
Earlier on November 8, the duo was placed on five-day remands each in four cases filed under the arms and narcotics control acts.
Police during a drive on October 27 seized five bottles of foreign liquor and a pistol with two rounds of bullets from Erfan, while 406 pieces of yaba pills and a pistol with four rounds of bullets were seized from Zahidul.
Read More: Assaulting A Navy Officer: Haji Salim's son Erfan arrested
Read Also: Arms and narcotics cases: Erfan Salim, bodyguard on 5-day remand