ACC sues businessman over filing 'false case' against police in Ctg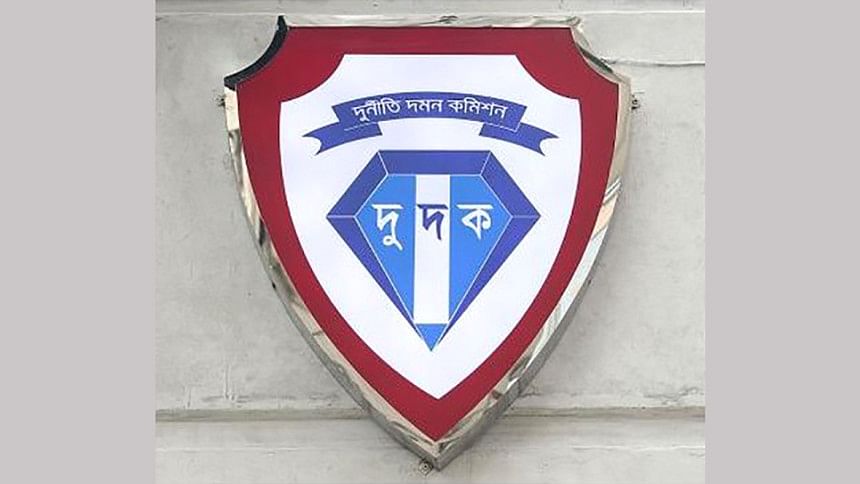 The Anti-Corruption Commission (ACC) today filed a case against a businessman on charge of filing a "false case" against six police personnel including the then officer-in-charge of Patenga Police Station in Chattogram last year.
Deputy Assistant Director Nurul Islam filed the case accusing Nurul Absar, 40, a resident of the port city with Patenga Police Station for filling "false" extortion case against the policemen.
Earlier on March 23 in 2019, Nurul Absar lodged the case with the court of Metropolitan Senior Special Judge against nine persons including six police personnel over allegedly extorting Tk 15 lakh from him, threatening to kill him in "shootout".
The accused of the case were Patenga Police Station's former OC Abul Kashem Bhuiyan, Sub-Inspector Pranay Prakash, SI Abdul Momin, Assistant SI Tarun Kanti Sharma, ASI Kamruzzaman, ASI Mihir, and police informants -- Md Iliash, Md Jasim and Md Nurul Huda.
Police official Abul Kashem is now discharging his duty as the OC of Panchlaish Police Station.
After filing of the case, the court ordered the ACC to investigate the case.
ACC's Deputy Director Lutfur Kabir Chandan told The Daily Star: "Following the court order, ACC started to investigate the case but during the investigation ACC could not found evidence against police for which charges were brought against them."
"In investigation, the ACC didn't found proof of the claims of the businessman which he mentioned in the case statement. The allegation of taking Tk 15 lakh is also found to be untrue," he added.
ACC filed the case against him with its district office-1 as false charges has been brought against police, he said.