Stop property flight
Why isn't the govt doing more to stop property purchases abroad through illegal means?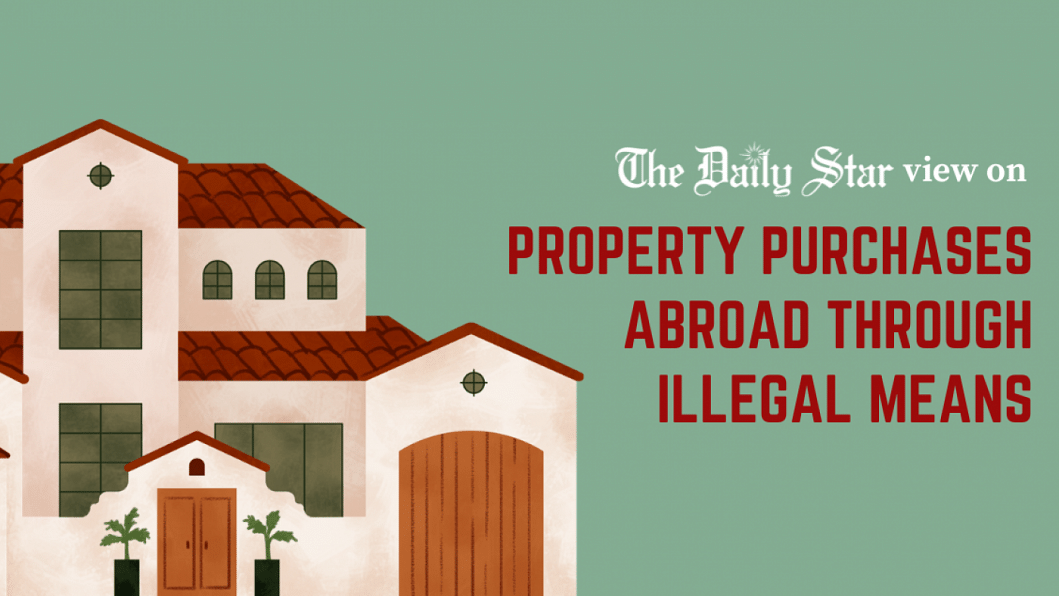 It is now an open secret that huge sums of laundered money are being used to buy property abroad. The infamous "Begum Para" – used to designate posh areas where Bangladeshi politicians, businessmen, government officials and others have bought luxurious apartments – has made the headlines on different occasions in recent times, but Canada is hardly the only country where vast amounts of property have been bought over the past decades.
According to a recent report by Bangladesh Protidin, Bangladeshis are reportedly topping the list of foreigners buying property in Dubai. They were among the first to purchase real estate in that country during the pandemic, and invested at least Tk 346 crore in buying houses and flats from January 2020 to June 2021. Dubai has become a sought-after destination for billionaires, including money launderers, around the world, given that it has relaxed restrictions on foreigners buying houses, granting a "golden visa" if Tk 28 crore or more is invested in the country, and allowing 70 percent of the transactions to take place in cash. Meanwhile, Bangladeshis were ninth in the list of foreign property buyers in prime Central London, in the first nine months of 2020, with the average cost of the transactions being Tk 15 crores. The list includes properties registered anonymously as offshore properties as well as properties registered at Bangladeshi addresses.
While beating citizens of other countries is usually a matter of pride, we can hardly celebrate this particular "achievement", given the unfortunate reality that an overwhelming majority of the money leaving the country and being invested in property abroad is being funnelled illegally. Money laundering has increased at an alarming rate over the past decade, with policymakers doing next to nothing to stop the capital flight, and in many cases bending over backwards to facilitate the free flow of illegal money. In its annual report, Bangladesh Financial Intelligence Unit (BFIU), revealed that suspicious transactions and activities mostly through banking channels had increased by 62 percent in 2021-22, when the country was struggling to maintain its forex reserves amid a highly volatile economic climate.
Foreign Minister Abdul Momen had commented in 2020 that it was bureaucrats who were purchasing the lion's share of property in Canada, following which the Anti-Corruption Commission (ACC) had asked the government to provide a list of its officials who own homes in "Begum Para". As per usual, those lists never materialised. We cannot help but wonder if this failure to identify the culprits is a question of lack of capability of our institutions or willingness, given that a huge number of those involved in such purchases are powerful people in the government itself or rich businessmen with close links to political quarters. The government must make active efforts to stop property flight in these constrained times, engaging with foreign governments to increase transparency and cooperation in identifying those hiding behind shell companies or third-party buyers.