How to fall back in love with music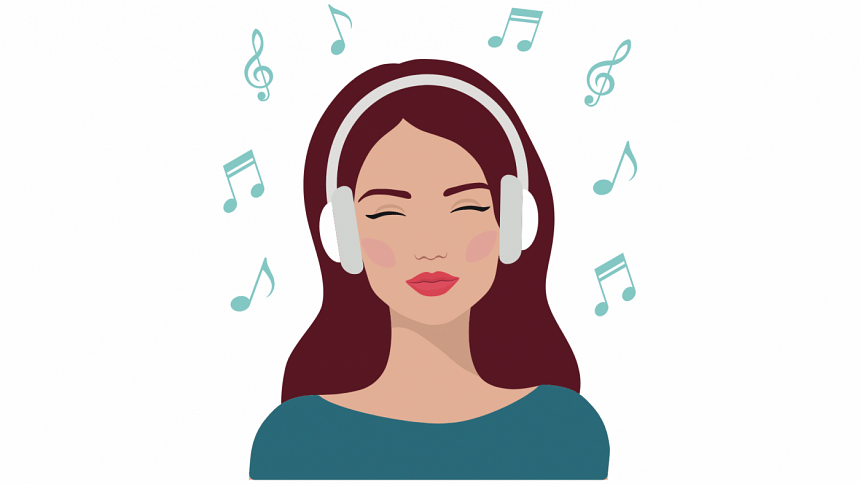 Picture the scene: your bio is always a song lyric. You wouldn't be caught dead without your headphones, and your breakdowns are *always* to the tune of Stranger in the Alps.
Simply put, you love music. Just one small catch. Lately, you can't seem to enjoy listening to anything anymore.
It can feel saddening, isolating, and frustrating to not feel fulfilled by something that's usually very important to you – an outlet for and reflection of your emotions that you can't live without.
To deal with this loss of fulfillment, we first have to understand why it's happening.
The simplest explanation might just be sensory overload. As good as it feels to listen to album after album, learning more about your own tastes and giving unsolicited reviews to your best friends, this might result in each individual track not being so special anymore.
If not that, then it might be the effects of stress and burnout from other aspects of our lives. Even though music can often serve as a reprieve and sanctuary from tough situations, it's possible to just feel so tired and low that we can't enjoy a lot of things that we used to.
Finally, your mindset might just have shifted to consuming songs as a chore, not a fun hobby.
Now that we know what's going on, how does one get back to the usual?
Firstly, if this experience is getting frustrating or upsetting for you, try to be a little kinder to yourself. When something is a huge part of our identities – in other contexts, say, being a dancer or an excellent student – it's natural to feel down when it doesn't come as easy to us anymore.
And that's totally alright. No one can be at a hundred percent all the time; and you do not need to prove who you are to anyone. Especially if forcing yourself to do so hurts you. If you can give yourself a bit of space to relax and accept that it's not the end of the world if you're feeling bad, almost all the battle is already won.
Once you've done that, try dipping your toes back into the world of music by relistening to your favourite songs. There is a lot of comfort, familiarity, and love in songs that have already gotten you through hard times before - let yourself revisit those emotions and feel lighter!
After that, it might be easier to try out new and exciting albums from these genres. You're checking out something new that you know you'll probably like – it's a win-win scenario.
Give yourself some time to absorb each song, and don't over-consume if you don't want to, and hopefully soon you'll be back to your usual voracious, music-discovering self!
On a final note, to go back to my first piece of advice: be kind to yourself. If you find that you really don't feel fulfilled or connected to any music at all at the moment, that's okay. Give yourself as much rest as you can from these worries and all the others. Maybe even try reading about musical theory or learning an instrument if you really want to feel connected to this world while you're on a break.
Art will always be there for you whenever you want to come back to it.
Ohi recommends everyone give hyperpop at least one chance. Find her at fb.com/nadera.naeema