95.26% pass 2021's HSC, equivalent exams; highest pass rate under Jashore Board
Highest 59,233 students score GPA-5 in Dhaka Board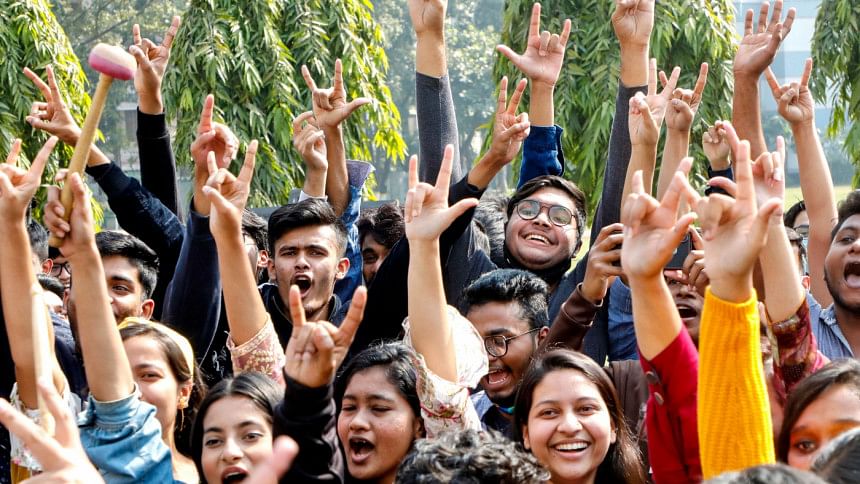 A total of 95.26 percent students passed 2021 Higher Secondary Certificate (HSC) and equivalent examinations across the country.
Education Minister Dipu Moni announced the results on behalf of Prime Minister Sheikh Hasina at the International Mother Language Institute in Dhaka today.
The pass rate of HSC is 95.57 percent, madrasa 95.49 percent and vocational 92.85 percent.
A total of 96.20 percent students passed the HSC exams under Dhaka Board, 89.39 percent under Chattogram, 97.49 percent in Cumilla, 95.76 percent in Barishal, 94.80 percent in Sylhet, 92.43 percent in Dinajpur, 98.11 percent in Jashore, 95.71 percent in Mymensingh, and 97.29 percent in Rajshahi Board.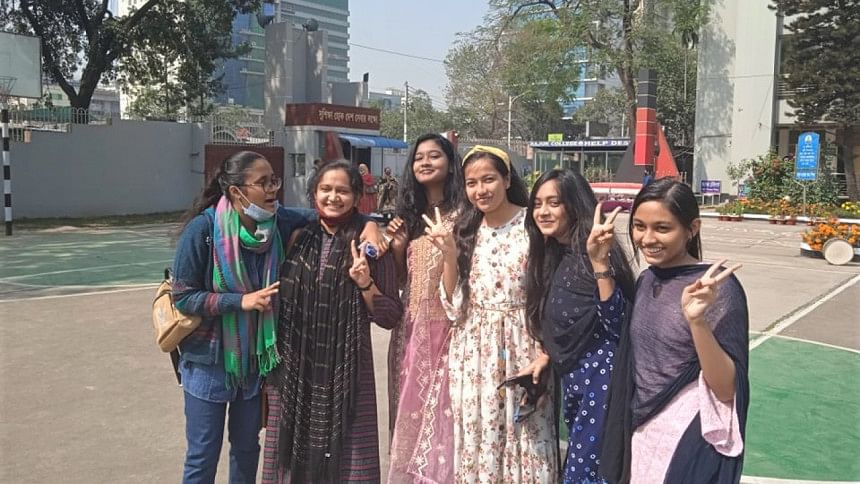 Among the candidates, 59,233 students scored GPA-5 in Dhaka Board, 13,720 in Chattogram, 14,153 in Cumilla, 9,971 in Barishal, 4,731 in Sylhet, 15,349 in Dinajpur, 20,878 in Jashore, 32,800 in Rajshahi and 7,687 in Mymensingh.
Last year's exams were held on fewer subjects and a shortened syllabus. It was held eight months later than the usual schedule as the government waited for the coronavirus infections to come under control.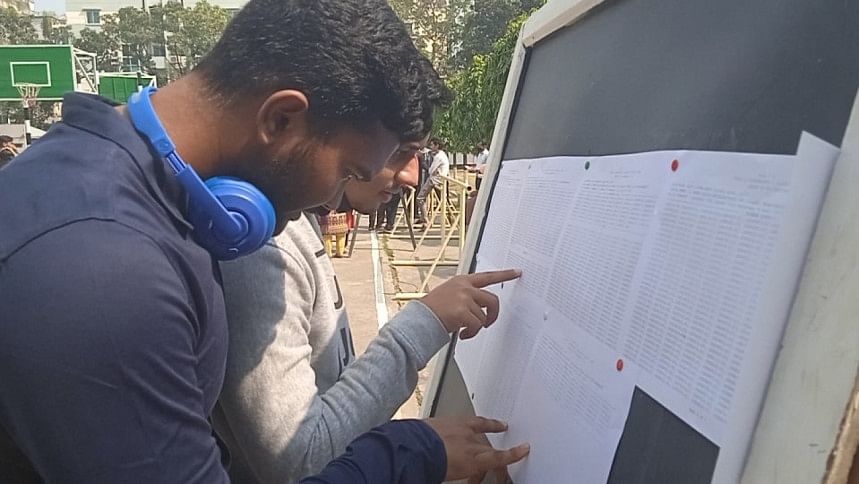 The examinees took tests only in three optional subjects. They did not have to sit for tests in compulsory subjects like Bangla and English. The exams carried fewer marks.
The exams for 2020 did not take place last year, with the results prepared based on the candidates' performance in previous public exams.