HSC results: Girls ahead of boys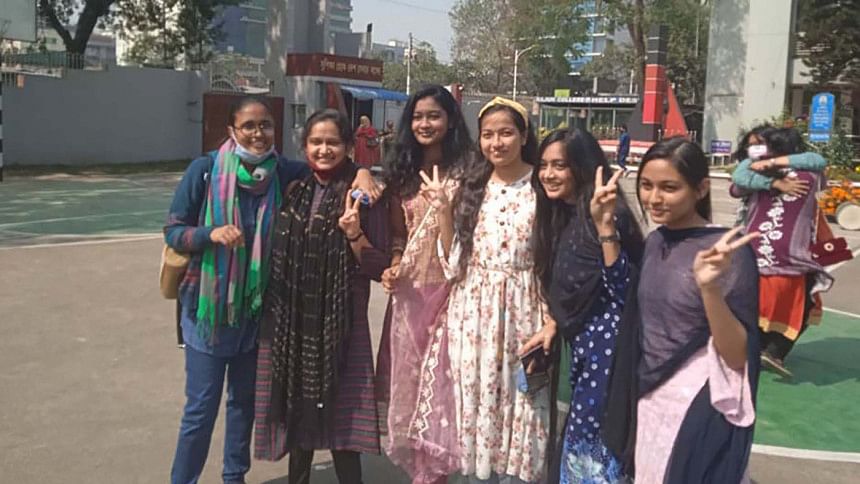 Girls achieved better results than boys in the Higher Secondary Certificate (HSC) and equivalent examinations of 2021.
Education Minister Dipu Moni announced the results on behalf of Prime Minister Sheikh Hasina at the International Mother Language Institute in Dhaka today.
Total 12,71,681 students -- 7,15,516 male and 6,56,165 female -- appeared for the exams in 2021. 
Among the successful candidates, 96.49% are female students and 94.14 male.