Not passing exam is not a crime: PM on HSC results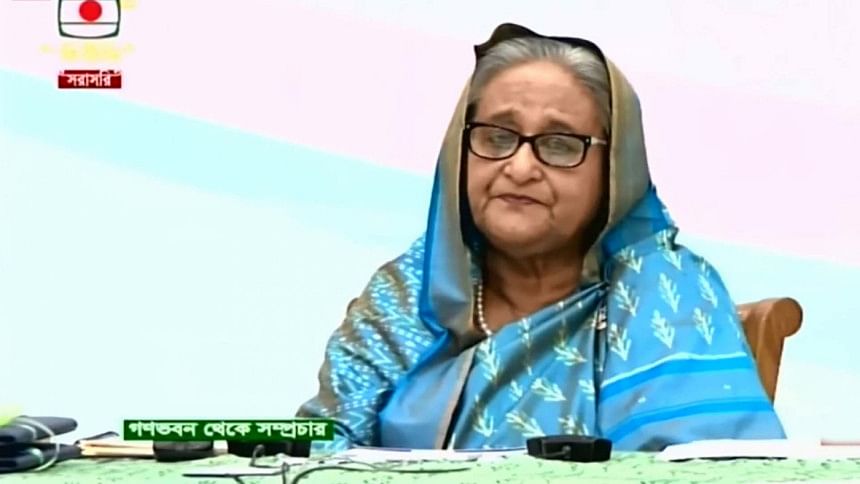 Noting that not passing exam is not a crime, Prime Minister Sheikh Hasina today urged parents to stand by and emotionally support students who were not successful in HSC and equivalent exams in 2021.
"I congratulate those who have passed the exams. As for those who did not pass, I want to say that it's not a crime. Please consider that the exams were held in an unusual environment," said the prime minister.
The PM said this before results of Higher Secondary Certificate (HSC) and equivalent examinations of 2021 were published.
"You (parents) should give them (students) more opportunities. It (failure) is not their fault. It (Covid-19 pandemic) is a global problem. The challenging environment that has been created due to pandemic is prevalent all over the world," she said.
Sheikh Hasina also hoped that students will do better and be successful in the future.
"Even during the coronavirus pandemic, we have been able to carry out educational activities online or through television on limited scale, because our election manifesto was to develop a digital Bangladesh," said the prime minister.
She said that though educational activates did not stop, students were deprived of in-person classes and socialising with friends.
She said, "Whenever we were able to bring the coronavirus situation under control, we reopened schools. We closed educational institutions again as unfortunately, due to the new Covid-19 variant Omicron, people are being infected."