Schools may reopen after February 21
Says health minister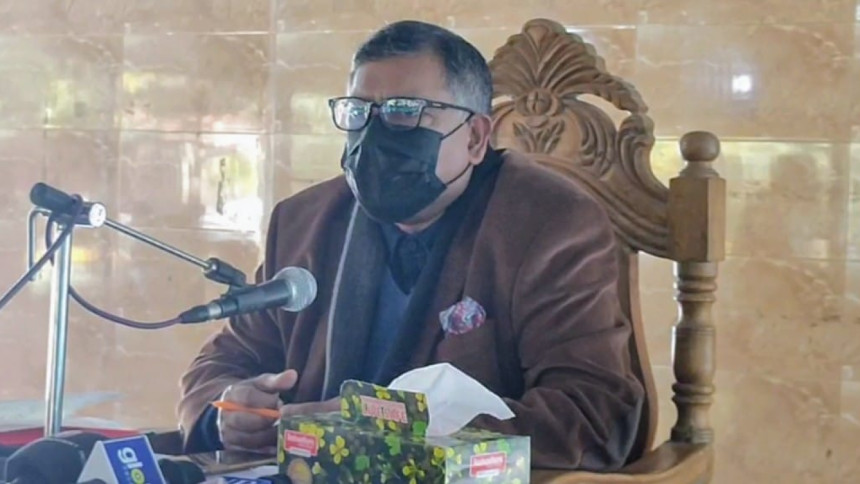 Reopening the educational institutions after February 21 maintaining health safety protocols will not cause any problem, Health Minister Zahid Maleque said yesterday.
"Due to the closures of educational institutions, schoolchildren are enduring loss in their study. The coronavirus transmission has come down and simultaneously, most of the students have come under vaccination. So educational institutions can be opened after February 21," Zahid Maleque said in an event in his constituency in Manikganj.
The minister came up with the statement that the country has been witnessing a steady decline in Covid-19 cases for the past week till yesterday.
The Directorate General of Health Services (DGHS) yesterday reported 5,023 cases of Covid-19, the lowest after January 15.
The positivity rate was reported as low as 16.50 percent after testing 30,448 samples countrywide.
The number of deaths of Covid-19 patients has also declined as the DGHS reported 20 deaths. The previous day 27 Covid-19 patients died.
Amid the skyrocketing number of cases due to the spread of the Omicron variant, the government shutdown all schools, colleges and equivalent educational institutions from January 22 till February 6 to rein in the virus. The closure was later extended till February 21.
In line with closing educational institutions, the government also stepped up child vaccination countrywide.
As of Thursday, a total of 1.44 crore government-run school and madrasa children, out of about 1.50 crore and 4,418 Qawmi madrasa students received the first dose. Of them, around 40 lakh received the second dose.
To protect the children aged between 12 and 17, the government started child vaccination on November 1 last year.
Meanwhile, the total number of first dose receiving people, including children, have 10 crore on Thursday.
On February 7 last year, the DGHS started a countrywide Covid-19 inoculation campaign.