SUST hunger strike: 16 students hospitalised so far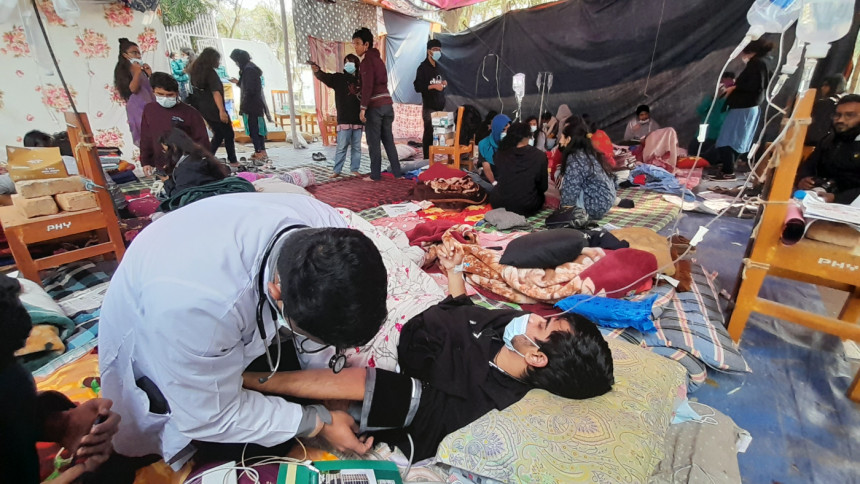 Sixteen students of Shahjalal University of Science and Technology (Sust), who went on "hunger strike until death" in front of the VC's residence demanding his resignation, were hospitalised as of this afternoon.
According to a spokesperson, almost all of the students were given saline and vitamin supplements due to their poor physical condition.
Twenty-four students started the hunger strike on January 19.
Meanwhile, students urged Education Minister Dr Dipu Moni to visit Sylhet or participate in an online meeting, saying that they were unable to travel to Dhaka despite agreeing to the talks at the education minister's request.
According to Tulsi Kumar Das, president of the SUST Teachers Association, a delegation of five SUST teachers went to Dhaka last night to meet with the education minister.
"The topic of discussion has not yet been decided," Tulsi Kumar told The Daily Star. "We will, however, inform the minister of the overall issues. The minister will then take a decision," she added.