Why Melania nudged husband Trump during national anthem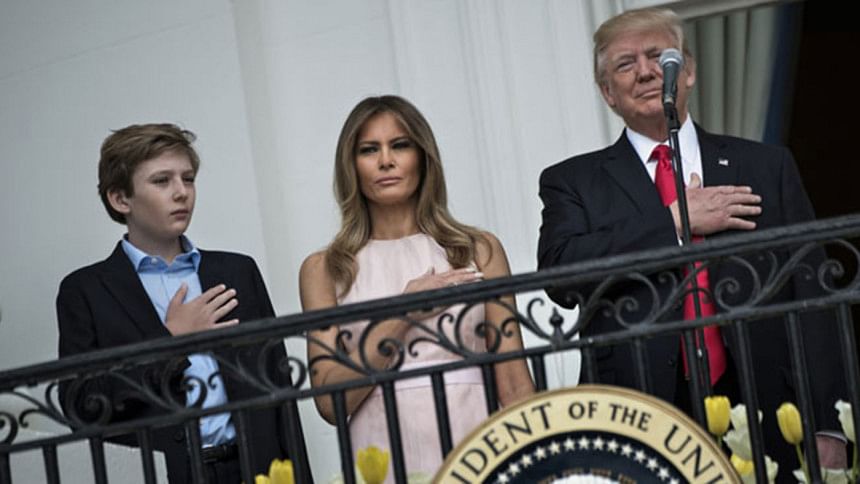 A slightly awkward moment between US First Lady Melania Trump and her husband President Donald Trump has gone viral on social media, reports NDTV.
President Trump, the first lady and their son Barron welcomed guests to the traditional Easter egg roll at the White House on Monday.
As the national anthem began, the Slovenian-born first lady and Barron quickly raised their hands to their hearts, in a traditional display of respect. She was then seen on camera nudging President Trump to do as well.
The US Flag Code calls for anyone addressing the flag-whether during the Pledge of Allegiance or the national anthem-to place their right hand over their heart as a sign of respect.