US 'to send 250 more troops' to Syria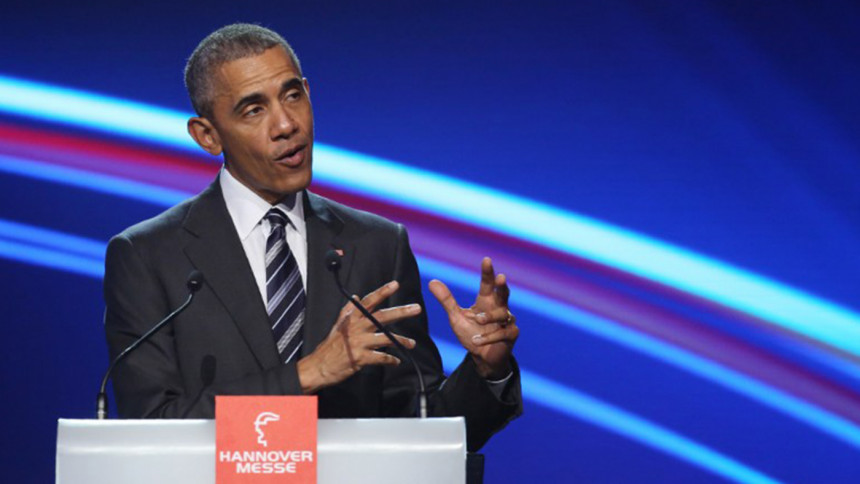 US President Barack Obama is to send 250 additional military personnel to Syria to support local militias in the fight against so-called Islamic State (IS), officials have said.
The goal, they say, is to encourage more Sunni Arabs to join Kurdish fighters in north-eastern Syria.
The new deployment will bring to 300 the number of US forces in non-combat roles in Syria.
In a BBC interview, Obama ruled out sending ground troops there.
He said military efforts alone cannot solve Syria's "heart-breaking situation of enormous complexity".
Most of the additional personnel will be special operation forces, the Associated Press news agency reports. The group will also include medical and logistical troops, it adds.
A formal announcement is expected from President Obama during his visit to Hannover on Monday, where he will discuss Syria and other foreign policy issues with leaders of the UK, Germany, France and Italy.
On Sunday, Obama said he was "deeply concerned" about a surge in violence in Syria, with the opposition accusing the government of violating a truce brokered by the US and Russia.
Safe zones 'very difficult'
Obama has resisted calls to send US troops into Syria, where a five-year-old conflict has killed more than 250,000 people and displaced some 11 million others.
Of those, four million have fled abroad, including growing numbers who are making the dangerous journey to Europe.
The crisis has put pressure on leaders there, who are struggling to halt a massive influx of migrants and refugees.
Speaking alongside Obama, German Chancellor Angela Merkel on Sunday urged warring parties to set up safe zones in Syria where refugees would be protected within the country.
She expressed hope that such a plan might eventually be agreed at peace talks taking place in Geneva.
Obama, however, said it would be "very difficult" for those zones to work without a large military commitment.
IS has lost parts of the territory it once controlled in Syria. Most recently, they were pushed back by Russian-backed Syrian forces from the strategic city of Palmyra.
The group has also had significant setbacks in Iraq, including the loss of Ramadi, the capital of Anbar province.
The US has led a coalition against the militant group in both Syria and Iraq.
Obama told the BBC that it would be a "mistake" to send ground troops to Syria.
"In order for us to solve the long-term problems in Syria, a military solution alone - and certainly us deploying ground troops - is not going to bring that about."