UN, US condemn Russian embassy attack in Damascus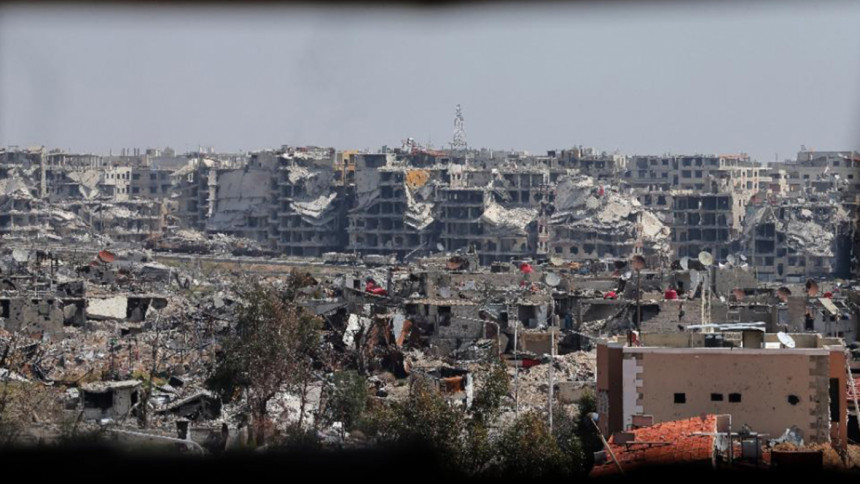 The United Nations and the United States condemned a mortar attack on the Russian embassy in Damascus that did not, however, cause any known injuries.
Lithuanian Ambassador Raimonda Murmokaite, whose country holds the rotating UN Security council presidency this month, said the "terrorist" attack caused "serious damage."
The 15-member council stressed that host countries have an obligation to "take all appropriate steps to protect diplomatic and consular premises."
The council also stressed the need to bring the perpetrators of the attack to justice.
Joining the condemnation was the United States, which also renewed calls for a political solution to end the bloody Syrian conflict.
"We call for those responsible for all such acts to be held accountable and continue to stress the need for a political solution to the turmoil in Syria," said Jeff Rathke, a State Department spokesman.
He noted that the embassy is protected by international law.
Earlier in the day, Moscow, a key ally of Damascus, said the embassy complex had come under mortar fire at 3:25 pm (1225 GMT).
It said the shots appeared to have been fired from the Jobar neighborhood, which is under the control of "armed illegal groups."
"A shell exploded 50 feet (15 meters) from the main gate of our diplomatic mission. Another hit the external wall and fell in an embassy office. Luckily, no embassy staff was hit," the Russian foreign ministry said in a statement.
"We consider this event as a terrorist act against the Russian embassy. We firmly condemn its perpetrators, organizers and instigators," the ministry added, calling for international action.
Russia is one of the last allies of the Syrian regime, as the country struggles with a civil war that has killed hundreds of thousands of people in four years.