Save migrants, deal with cause of flight: UN chief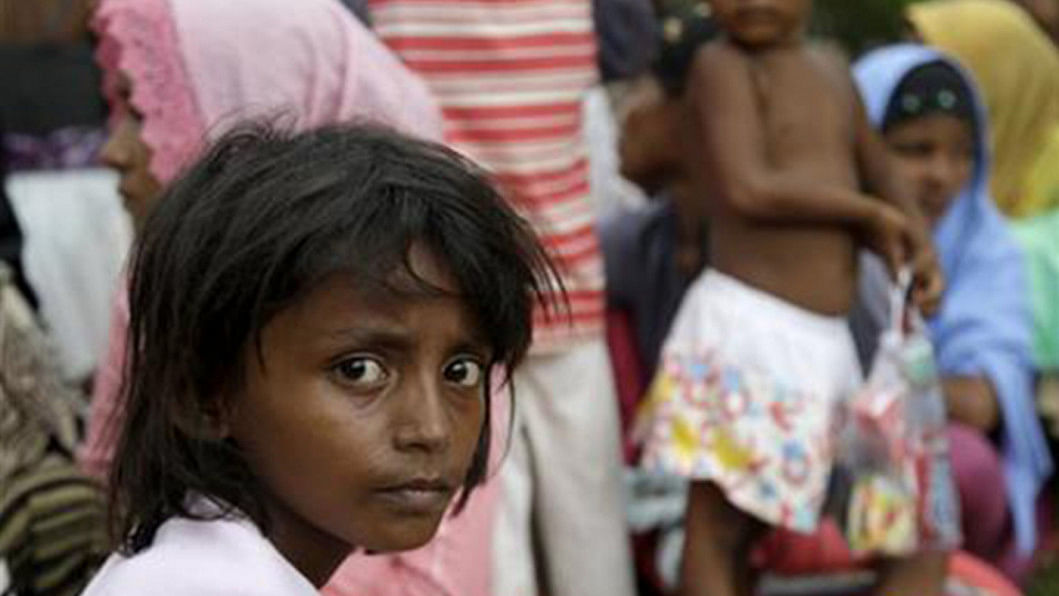 UN Secretary-General Ban Ki-moon today urged Southeast Asian nations to deal with the causes behind a growing humanitarian crisis that has forced thousands of Rohingya from Myanmar and Bangladeshi migrants to flee by sea, leaving many still stranded in boats.
Ban said he has been discussing the emergency with regional leaders in Myanmar, Malaysia and Thailand, among others, and urged them to provide search and rescue operations and options for resettlement and reintegration.
"It's important to save human lives," he said on a visit to Hanoi, Vietnam. But it's also important "not to send them back to a dangerous circumstance or situation."
More than 3,600 migrants — about half of them Bangladeshi and the others minority Rohingya Muslims from Myanmar — have landed ashore in Indonesia, Malaysia and Thailand since May 10. Thousands more are believed to be trapped at sea, and the United Nations has warned that time is running out.
Four Malaysian navy ships began searching for boats Friday, according to navy chief Abdul Aziz Jaafar, who said three helicopters and three other ships were on standby. The Malaysian search is a positive sign, but the country's operation is limited to the country's territorial waters.
A spokesman for the US Pentagon said Thursday that Washington was readying air patrols to aid in the search. A US Embassy spokeswoman in Bangkok, Melissa Sweeney, told The Associated Press in an email Saturday that the offer of assistance was still awaiting clearance.
"We're actively engaging with the governments of the region to obtain their support and permissions for staging these flights," she said.
Last week, Malaysia and Indonesia announced they would provide temporary shelter to the migrants for up to one year, and the U.S. has said it would settle some of them permanently.
Speaking Friday in Myanmar, US Deputy Secretary of State Anthony Blinken said the Rohingyas fleeing the predominantly Buddhist nation were risking perilous journeys and putting their lives in the hands of human traffickers because "they are in despair and don't see a future" at home.
The Rohingya, numbering at around 1.3 million, have been identified by the United Nations as one of the most persecuted minorities in the world. They have been denied citizenship and chased off their land in the latest bout of ethnic violence that left them with little access to education, medical care or freedom to move around.
After Myanmar took steps to transition from dictatorship to democracy in 2011, newfound freedoms of expression gave voice to Buddhist extremists who spewed hatred against the religious minority and said Muslims were taking over the country. Attacks that followed left hundreds dead. Another 140,000 Rohingya were driven from their homes and are now living under apartheid-like conditions in crowded displacement camps.
Myanmar's government says the Rohingya are illegal migrants from Bangladesh, even though most have lived in Myanmar for generations. Bangladesh also does not recognize them as citizens.
Blinken said Myanmar needs to shoulder some responsibility for the crisis. "The root of the problem for those leaving Myanmar is the political and social situation on the ground," he told reporters in Yangon.
He said Rohingya Muslims "should have a path to citizenship," adding: "The uncertainty that comes from not having any status is one of the things that may drive people to leave."
Blinken said he made that point when he met with President Thein Sein, the army commander-in-chief and other top officials.
The Rohgingya's persecution has sent more than 100,000 fleeing to neighboring Southeast Asian countries. But in recent weeks, the exodus has erupted into a humanitarian crisis. Because of arrests after a crackdown on human trafficking networks in the region, captains earlier this month started abandoning boats that were packed with Rohingya Muslims as well as Bangladeshis escaping poverty.
Myanmar's navy found two fishing trawlers filled with 208 men during a patrol off Rakhine state, the main point of departure for fleeing Rohingya.
Zaw Htay, director of the presidential office, said the men were identified as Bangladeshi and would be sent to the neighboring country.
After initially saying it might boycott a meeting next Friday in Thailand to address the problem, Myanamar agreed to attend, saying the invitation letter did not use the term Rohingya and did not say that Myanmar was solely to blame.
"We are ready to cooperate with other governments to resolve the ongoing problems through constructive engagement and on humanitarian grounds," Zaw Htay said.