President Obama dances with Kenyan pop stars Sauti Sol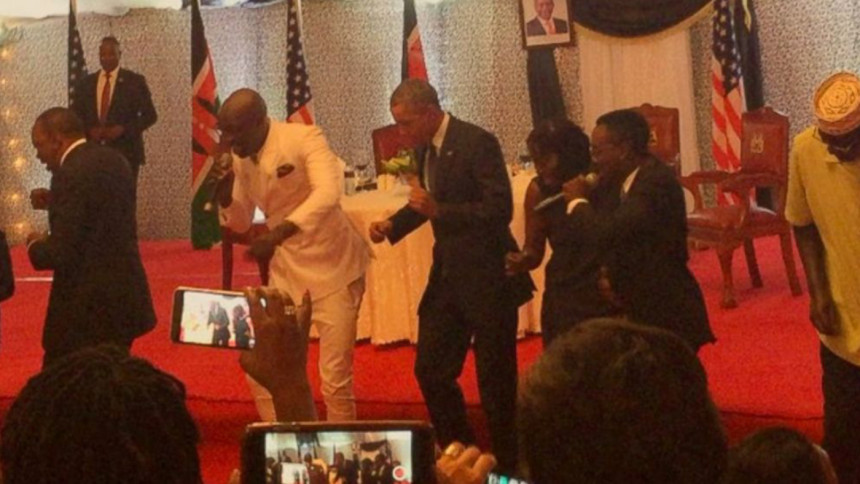 After a long day of bilateral meetings and news conferences, President of the United States of America, Obama, celebrated the historic trip to his ancestral home with an official state dinner and some dancing, reports abcnews.com.
The Kenyan pop group Sauti Sol posted video of the president stepping with them just before his toast. He joined the VMA and BET Award-winning group, along with his half-sister Auma Obama, National Security Adviser Susan Rice, Kenyan President Uhuru Kenyatta and First Lady Margaret Kenyatta, reports abcnews.com.
Sauti Sol, hugely popular in Kenya, performed at the dinner and was among a few VIP guests, including American hip-hop artist Akon and Obama's step-grandmother, Mama Sarah.