NY doctor sent mail to paper before hospital rampage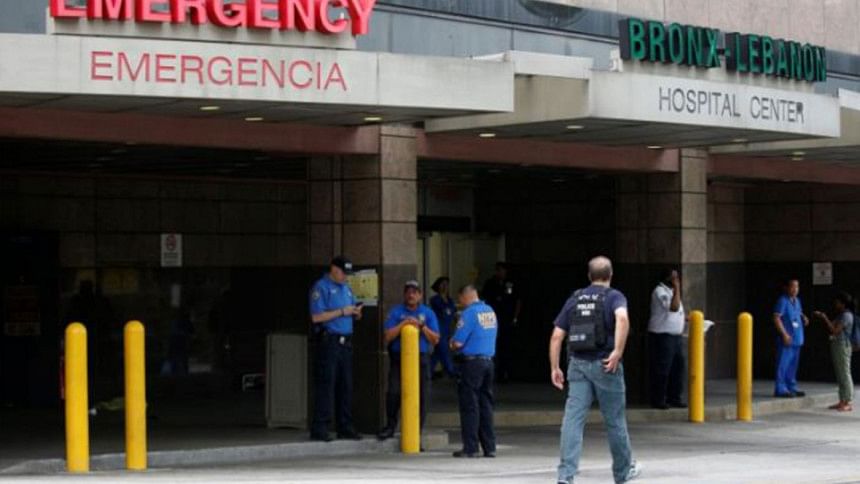 A doctor who killed another physician at a New York City medical center and wounded six other people before taking his own life had sent an email to a newspaper blaming hospital officials for wrecking his career, the New York Daily News reported on Saturday.
The paper posted on its website a copy of the email that appeared to have been sent by Dr Henry Bello hours before the deadly shooting on Friday afternoon at Bronx-Lebanon Hospital Center.
The gunman, wearing a white medical lab coat, stalked two floors of the hospital, opening fire on victims before trying to set himself on fire and then shooting himself to death, Police Commissioner James O'Neill said on Friday. He was dead when police found him.
In the email, Bello said the hospital blocked his path to obtaining a license to practice medicine in New York state.
"First, I was told it was because I always kept to myself. Then it was because of an altercation with a nurse," Bello said in the email.
He said he had been accused of threatening a colleague, one in a series of what he called "bogus complaints."
The email did not appear to threaten violence.
A New York police spokesman said he could not confirm whether the shooter sent an email to the Daily News.
But New York officials have confirmed the shooter was a former employee at the hospital. Police are continuing to investigate.
One female physician was shot to death and six other people were wounded, five seriously, including one who was shot in the leg, O'Neill said on Friday.
A representative for Bronx-Lebanon Hospital Center, where the victims were being treated, could not be reached for comment on Saturday.
The New York Times and the New York Daily News reported on Friday, citing unnamed sources, that Bello had resigned from the hospital rather than face termination over accusations of sexual harassment.
Bello earned a medical degree on the Caribbean island nation of Dominica, David Wims, a lawyer who represented Bello in an unemployment insurance claim, told Reuters on Friday.
Bronx-Lebanon Hospital Center, located about one mile (1.6 km) north of Yankee Stadium, is one of New York city's biggest providers of outpatient services.