Jack Ma hails Mahathir for knowledge on technology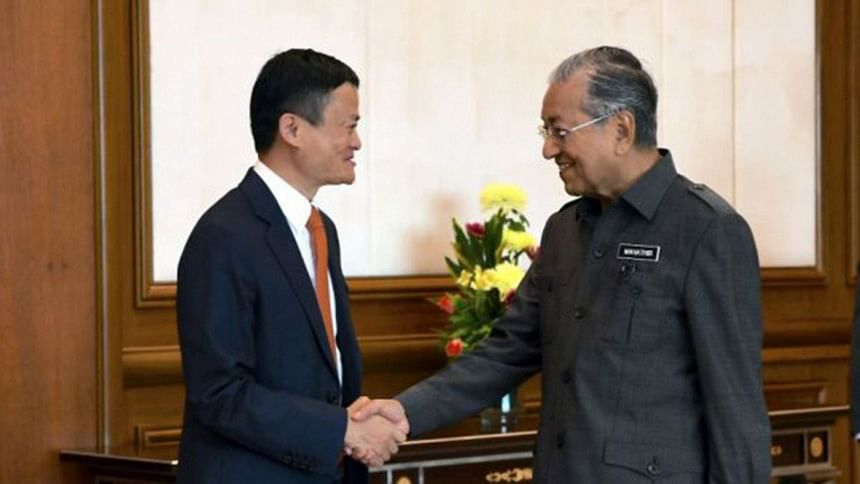 Alibaba Group founder and executive chairman Jack Ma met with Malaysian Prime Minister Dr Mahathir Mohamad today and came away surprised at the Prime Minister's knowledge on technology.
"I am surprised by his knowledge about technology," he said to Bernama after the meeting at the Prime Minister's Office here.
He said that during the one-hour meeting, from about 9am, they shared a lot of ideas and discussed how to lift more Malaysians out of poverty and support more young people and small businesses.
"It was a very good meeting," said Ma, who is in Kuala Lumpur to open an Alibaba office in Bangsar South, Kuala Lumpur, later today.
Ma had reportedly met with Finance Minister Lim Guan Eng over an informal dinner on Sunday (June 17) night.
According to media reports, Ma is said to have wanted to meet Dr Mahathir earlier this month but the proposed meeting had to be postponed because Dr Mahathir wanted to focus on putting together his new Pakatan Harapan Government.
The previous Barisan Nasional government had appointed Ma as the government's digital economy advisor.
Ma's meeting with Dr Mahathir comes in the wake of the new Government's pledge to review several Beijing-backed projects initiated by the Barisan government as it looks more towards Japan for economic cooperation.
Nevertheless, the Prime Minister has been reported as saying that the DFTZ project would go on.