Iran denounces Saudi Arabia over hajj, demands apology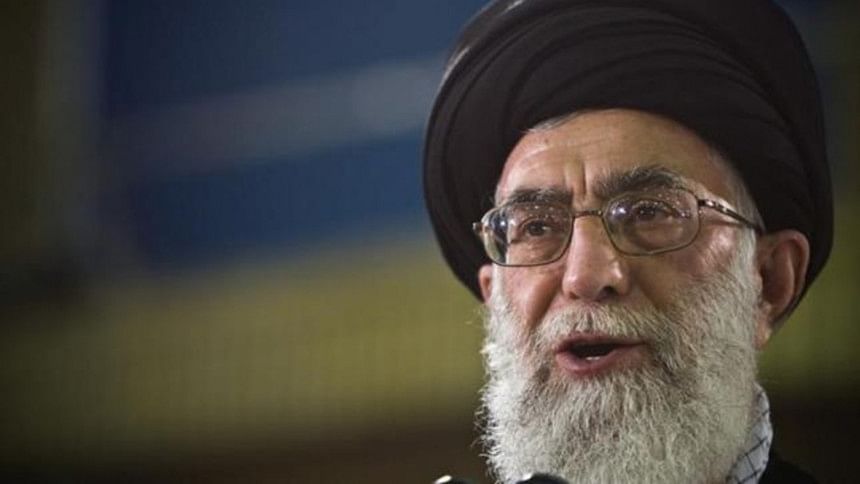 Iran berated Saudi Arabia on Sunday over the deaths of 769 people at the hajj pilgrimage, demanding an apology and accusing its rival of seeking to evade blame, while Riyadh in turn accused Tehran of playing politics with the disaster.
At least 155 Iranian pilgrims died in a crush of pilgrims on Thursday near Mecca and 300 other Iranians remain unaccounted for, including former ambassador to Lebanon Ghazanfar Roknabadi, Iranian state media has said.
ALSO READ: Hajj stampede: 98 Bangladeshis missing
Iranian Supreme Leader Ayatollah Ali Khamenei said Muslim countries should demand Saudi Arabia be held to account for the deaths. The kingdom presents itself as the guardian of orthodox Islam and custodian of its holiest places in Mecca and Medina.
"Instead of blaming this and that, the Saudis should accept the responsibility and apologize to the Muslims and the victims' families," Khamenei was quoted as saying on his own website.
"The Islamic world has a lot of questions. The death of more than 1,000 people is not a small issue. Muslim countries should focus on this," Khamenei said. Other Iranian officials have also alleged the total death toll is more than 1,000.
ALSO READ: Hajj casualty: Bangladesh embassy starts inquiry
Thursday's disaster, the worst to befall the hajj in 25 years, happened when two large groups of pilgrims collided at a crossroads in Mina, a few kilometers east of Mecca, on their way to performing the "stoning of the devil" ritual at Jamarat.
Acrimony flares up
Shi'ite Muslim Iran is involved in a number of conflicts in Arab countries, including Iraq, Syria and Yemen, to great opposition from the Sunni Muslim kingdom. The deaths at Mina have caused the simmering acrimony between the two countries to flare up.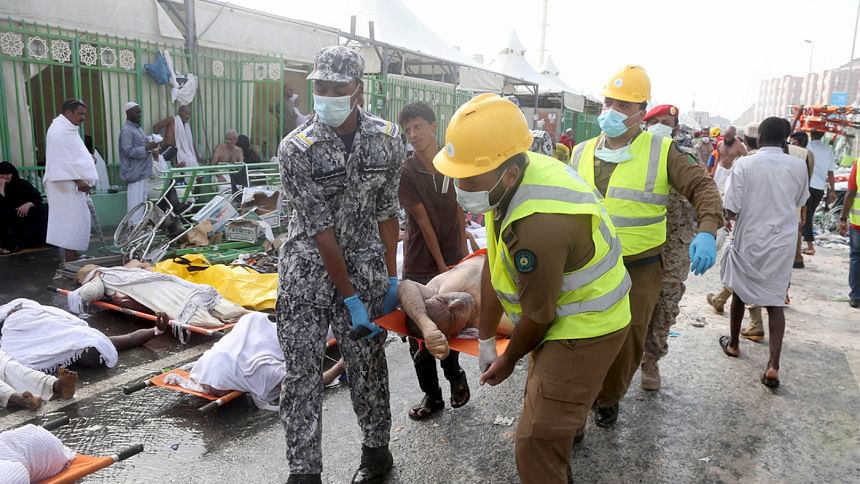 A cartoon published by Iran's conservative Tasnim news agency depicted King Salman of Saudi Arabia as a camel trampling pilgrims under its hooves, while the conservative Kayhan newspaper showed the king shaking hands with one of the pillars symbolizing the devil in the hajj's stoning ritual.
ALSO READ: Hajj stampede: Saudi mufti says deaths 'beyond human control'
Meanwhile, the Saudi daily AsSharq al-Awsat appeared to blame Iranian pilgrims for the disaster. It quoted what it called Iranian officials as saying a group of 300 Iranian pilgrims had set off to perform a ritual ahead of their assigned schedule, leading to a collision with other pilgrims.
The incident cast a shadow over meetings on the sidelines of the 193-nation UN General Assembly in New York.
Speaking in New York, Saudi Foreign Minister Adel al-Jubeir accused Iran of exploiting the tragedy for political purposes.
"This is not a situation with which to play politics," he said before meeting U.S. Secretary of State John Kerry on Saturday. "I would hope that the Iranian leaders would be more sensible and more thoughtful with regards to those who perished in this tragedy and wait until we see the results of the investigation."
Saudi newspaper al-Hayat reported Iranian Foreign Minister Mohammad Jawad Zarif had verbally asked to meet Jubeir on the sidelines of the assembly but his request was rejected because the request "came in an arrogant way and out of place".
Iranian Minister of Culture Ali Janati, assigned to probe the disaster, was quoted by Fars news agency as confirming that Zarif had asked to meet Jubeir but the request was rejected.
Iran has summoned the Saudi charge d'affaires three times to ask Riyadh for more cooperation over the incident.
"The reports show that Saudis are responsible for this incident by their mismanagement and negligence," Ali Larijani, Iranian parliament speaker was quoted as saying by Tasnim news agency after the assembly met to discuss the incident.
Iranian President Hassan Rouhani also demanded an investigation into the "heart-rending incident" in a speech at the United Nations on Saturday.