PLOT TO ATTACK US TROOPS IN UK
Bangladeshi-origin man jailed for life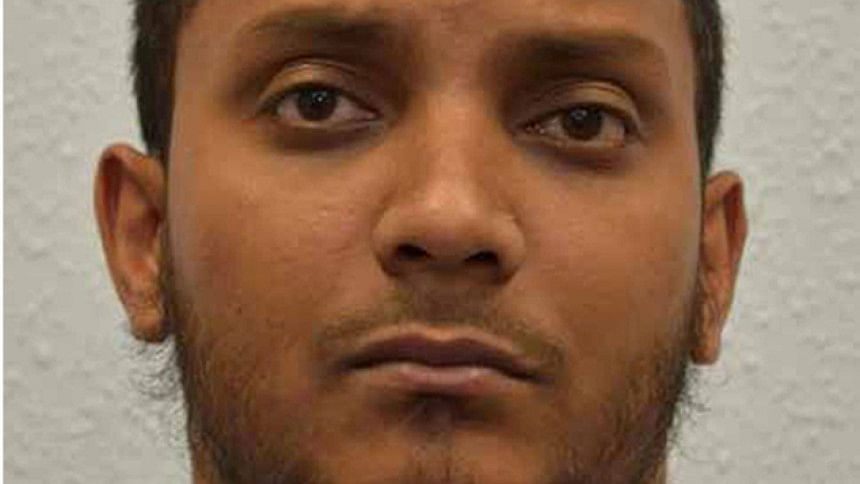 A Bangladeshi-origin British man who plotted an Islamic State-inspired attack on US military personnel based in England was jailed for life and told he would spend at least 12 years behind bars.
Junead Khan, 25, was a committed supporter of the IS group and he also idolised Mohammed Emwazi, the late British militant nicknamed "Jihadi John", who appeared in a string of IS execution videos.
Khan had used his job as a delivery driver for a pharmaceutical firm as cover to scout US Air Force bases in eastern England between May and July 2015, it emerged during his trial.
"Junead Khan was not far from the commission of the murder to be committed by horrifying method in the street in order to create terror and terrorist propaganda in this country," judge Andrew Edis said as he sentenced him.
"His offence was so serious that a life sentence must be imposed."
Khan, from Luton, north of London, had exchanged online messages with an IS fighter in Syria called Abu Hussain, who prosecutors said was a British man, Junaid Hussain.
Hussain was later killed in a US drone strike.
The trial heard how one message described an attack on military personnel, which Khan and Hussain compared to the deadly knife attack by two Islamists on British soldier Lee Rigby in London in 2013.
Khan, who stared straight ahead as he was sentenced, had also been found guilty of preparing to join the IS group in Syria with his uncle, 23-year-old Shazib Khan.
Shazib Khan was given a 13-year sentence, of which he will have to spend at least eight years in jail.
The judge said the two men, who are of Bangladeshi background, were "committed supporters of ISIS (IS), an organisation which wishes to control the world and which will stop short of no barbarity in order to do so".