2 US army men dead in S Korea helicopter crash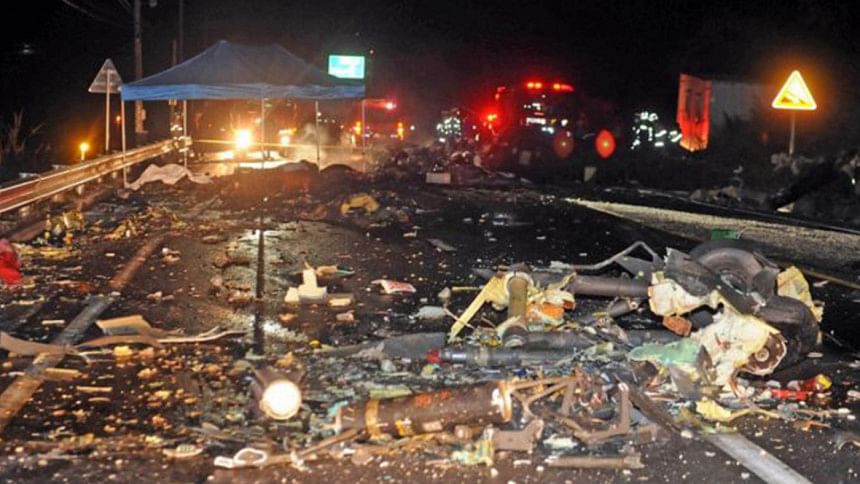 Two US military personnel have been killed when their helicopter crashed outside South Korea's capital, Seoul.
The AH-64 Apache helicopter went down on Monday night on a road in Wonju, 50 miles (80km) east of the US Camp Humphrey's base, said the US Army.
The Army has not identified the dead crew members, but said they were both pilots - no other casualties or damage were reported.
The US has about 29,000 troops in South Korea under a security deal.
South Korea's Yonhap news agency said the cause of the crash was being investigated, but that officials believe it may have hit power lines.