Islamic State cases: Indian investigators in Sri Lanka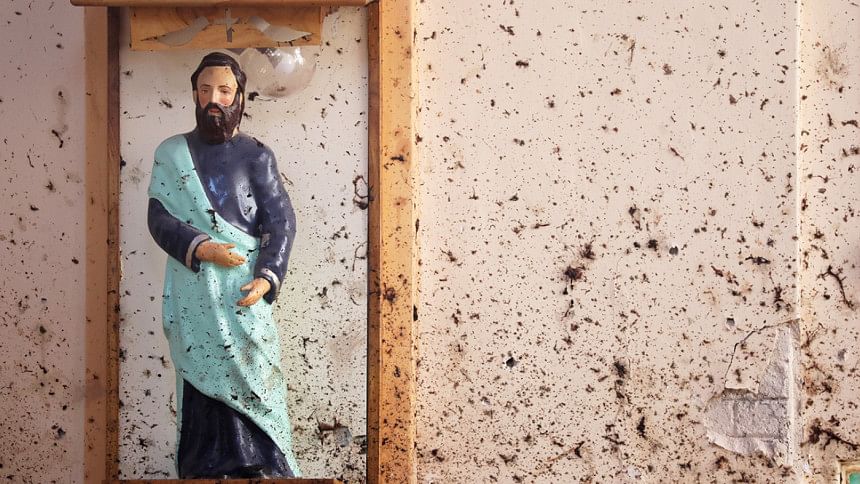 Reflecting enhanced bilateral security cooperation, a team of India's counter-terror agency National Investigation Agency (NIA) officials is in Sri Lanka to probe two Islamic State (IS)-related cases which could have possible links to the April 21 Easter terror attack that killed more than 250 people in the island nation.
A senior Indian Home Ministry government official said the NIA team is in the Sri Lankan  capital in connection with the two IS-related cases, registered by the agency in 2015 and 2018, reports our New Delhi correspondent.
One of the cases pertained to a "criminal conspiracy to kill some Hindu leaders of Coimbatore" and the other case is against an IS suspect Mohammad Naser in 2015.
Naser, deported from Sudan in 2015, was allegedly in online contact with a software engineer Aadhil Ameez who was arrested last month in Colombo for providing technical and logistical support to the bombers in the Easter terror attack.
India had alerted Sri Lanka well in advance on the possibility of the April 21 terror attack in the island nation.
Following the April 21 incident, NIA cracked down on IS operatives in Tamil
Nadu and Kerala states who could have been in touch with Zahran Hashim, the mastermind the Easter Sunday attack, when he had visited India in 2018.
Indian security agencies suspect Hashim had spent a few months in Tamil Nadu and Kerala trying to radicalize youths there. On April 29, NIA apprehended Riyas Aboobakr, a youth in Palakkad district of Kerala, on suspicion of being an IS operative and for allegedly being inspired by Hashim to plan a terror attack in India.
The Indian agency claimed that Riyas had confessed to having heard the speeches of Hashim and controversial Islamic preacher Zakir Naik for a year and that he wanted to carry out a suicide attack.
The NIA also arrested some youths in Tamil Nadu last year on the charge of being members of the IS. The agency recovered from the mobile phones of one of the arrested youth that show Hashim asking them to espouse the cause of jihad.