'Dozens dead' in Iraq prison break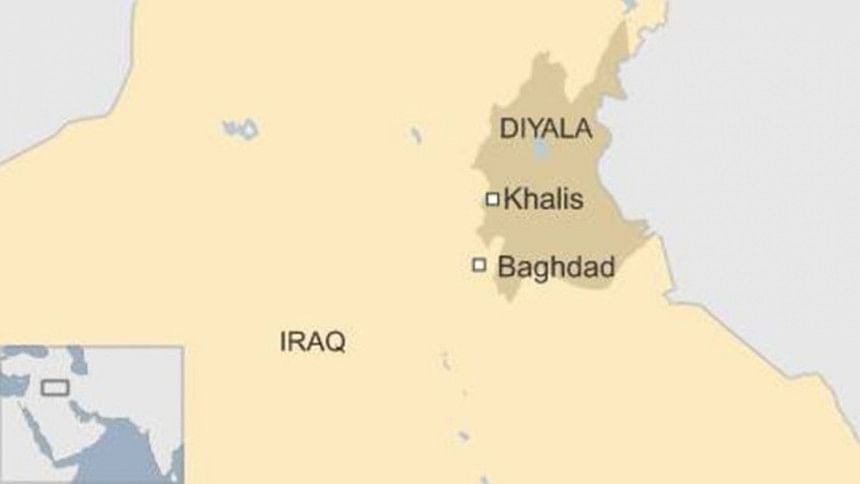 At least 30 prisoners and 10 guards have died in a prison break in Iraq, the country's interior ministry says.
More than 50 inmates escaped from the jail in Khalis, north-east of Baghdad, including Islamic State (IS) members.
Reports conflict over how the incident started. Officials say it was caused by a prison riot, but local sources blame it on an external IS operation.
Iraq has seen a number of prison breaks. Many have been caused by militants seeking to free comrades.
Police officials said the trouble began when prisoners started fighting, and guards who intervened were attacked and stripped of their weapons. The ministry said there had been no external assault.
However some local sources say Islamic State militants used several vehicles to try to storm the prison and release its members inside.
The town of Khalis is located in Diyala province about 80km (50 miles) north of Baghdad.
Curfew imposed
A security official told the BBC that some of the prisoners had planned the escape.
Nine of those who got away were being held on terrorism charges, including IS members. The rest, officials said, were common criminals.
A curfew is now in place in the city and in two of its suburbs as security services comb the area in search of the suspects, the mayor of Khalis told the BBC.