91 people missing after China landslide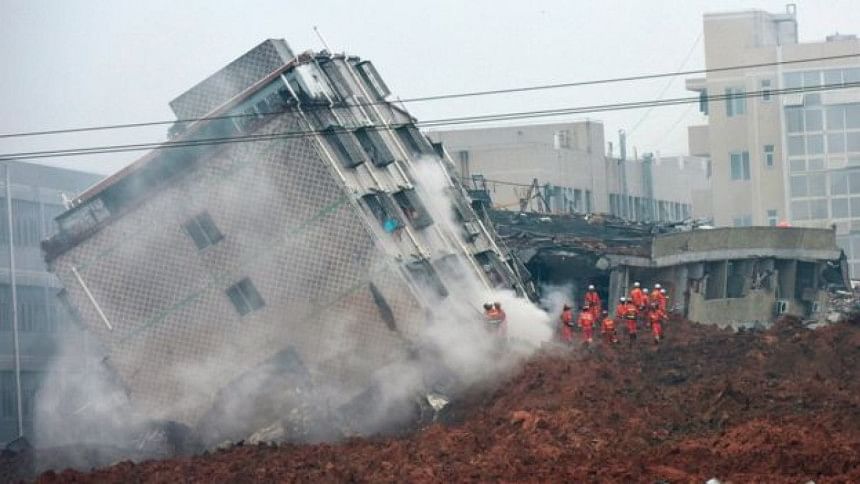 Hundreds of rescue workers are looking for survivors after a landslide hit 33 buildings in the southern Chinese city of Shenzhen.
Seven people were pulled from the rubble with minor injuries but 91 people are still missing, according to Shenzhen authorities.
About 900 people were evacuated from the industrial park as the landslide struck on Sunday.
The city is one of China's biggest and is a major industrial centre.
It is situated in the southern province of Guangdong, across the mainland border from Hong Kong.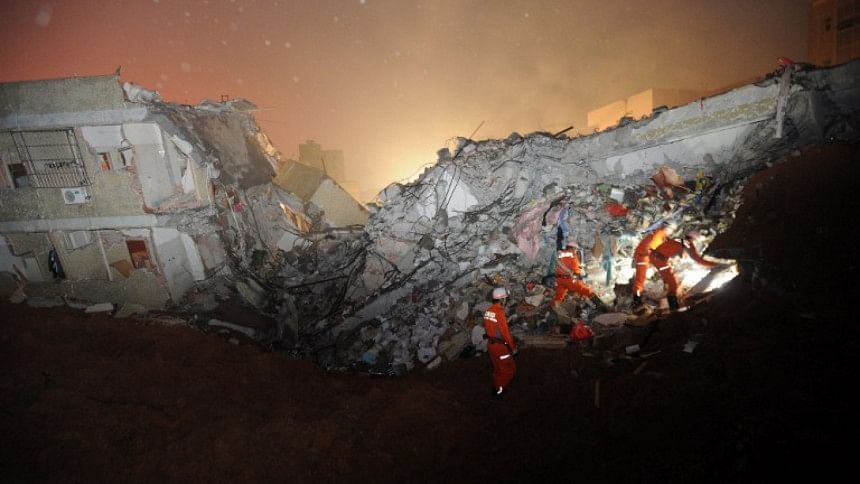 The landslide has blanketed a vast area of 380,000 sq m (455,000 sq yards) covering it with up to 10m (32ft) of mud, Shenzhen's emergency management office said on its official microblog.
State news agency Xinhua said that the landslide caused an explosion at a natural gas pipeline. Workers have cleaned up about 400m of damaged pipeline and are now repairing it.
Local media reported initial investigations showed the landslide happened when a huge mound of soil and construction waste became unstable and collapsed.
People's Daily said the mound had accumulated at a stone quarry that had been converted into a dumping area with its entrance and exit facing an industrial district.
Residents evacuated from the surrounding area described hearing loud roars when the landslide happened.
Amateur footage of the incident broadcast on state television showed waves of red soil quickly engulfing and crushing buildings.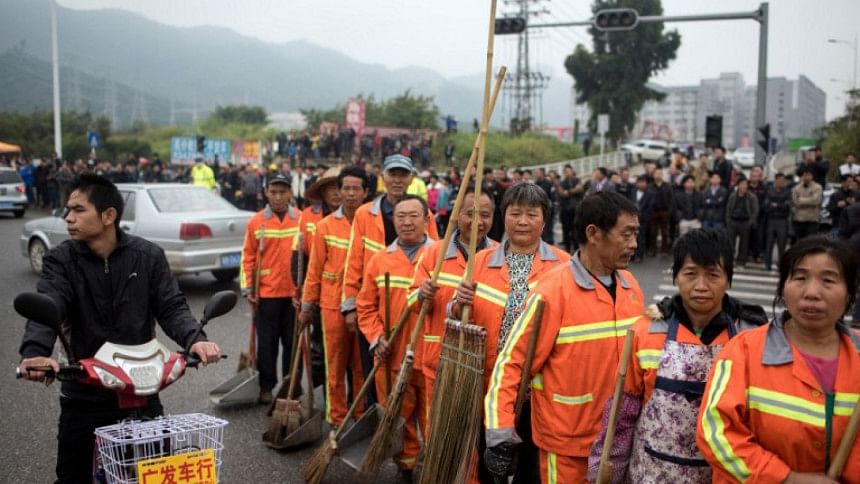 Until 30 years ago, Shenzhen was nothing but a quiet fishing village across the border from Hong Kong. But Chinese leader Deng Xiaoping had a vision.
And he led its transformation into the country's first, and still most successful, special economic zone - full of self-made entrepreneurs.
Shenzhen is a boomtown, with a city centre surrounded by miles and miles of sprawling industrial parks.
For the past three decades, millions of migrant workers from around China, including many of my relatives, have flocked there to pursue jobs and opportunities unavailable at home.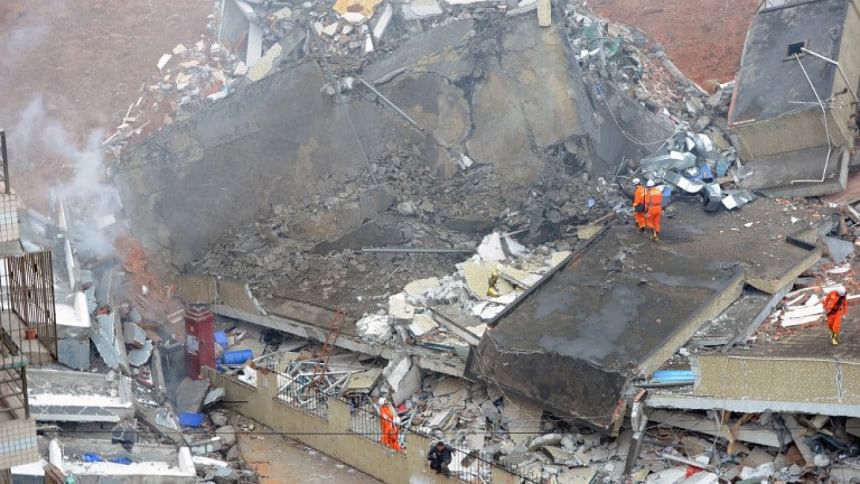 But after a series of industrial accidents this year, including in Tianjin, questions are being raised about rapid industrialisation and safety standards. Local residents have told Chinese media that the disaster could be the result of an illegal landfill full of earth and construction materials.
The incident took place around 11:40 (03:40 GMT) on Sunday morning in Guangming New District on the outskirts of Shenzhen city.
Emergency officials said 33 buildings have either been buried or damaged to varying degrees.
They include three workers' dormitories, several factories and offices, a canteen, and other buildings.
State media quoted officials as saying 59 men and 32 women were missing and that "signs of life" had been detected at three separate locations. Hundreds of rescue workers, police and special forces are at the scene helping with the operation.
President Xi Jinping has ordered local authorities to put all efforts into the rescue.
The incident comes after huge explosions at a chemical warehouse in the port city of Tianjin in August which killed nearly 200 people living in nearby residential complexes.
That high-profile tragedy raised questions on industrial safety and city zoning laws, and Chinese authorities had vowed to improve standards.