A Lighthouse of Undivided India
The Rammala Library in Comilla is among the oldest libraries in Bangladesh. It was founded in 1912 by scholar and philanthropist Mahesh Chandra Bhattacharya (1858-1944), by expanding the earlier private library of a Sanskrit school called the Ishwar Pathsala Tol.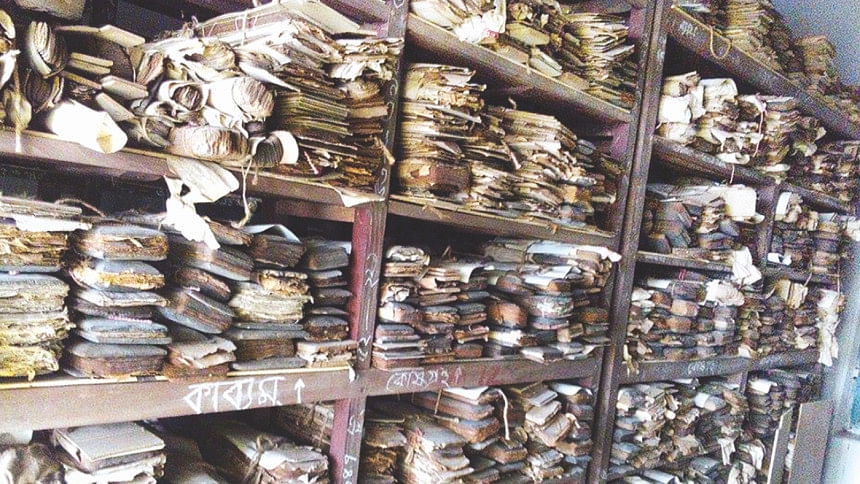 After its founding, Dr Rashmohan Chakravarty and Mahesh Chandra Bhattacharya himself worked to expand it further. Many of the manuscripts were donated by local families who gave up their home libraries on the eve of the British colonial period for the sake of preserving them.
This Rammala Library is enriched with 12,000 printed books and 8,500 hand-written books on literature, culture, history, geography, philosophy, religion and other branches of knowledge. The collection of hand-written books (manuscript) is mostly the literature of Medieval Period and from the early modern period (roughly 1700-1900 AD). 
Furthermore, this library preserves rare Bangla magazines. One can find here the issues of Prabasi, Shanibarer Chithi, Mauchak, Purbasha and the like that are not available in any other libraries. There is an incomparable collection of books on comparative religious theories here.
The library is well known to researchers at home and abroad because of its rare collection. Researchers from the US, England, Ireland, and Japan have used this library for their work.
The purpose of such a huge collection was to promote education and preserve Bengali culture. The library boasts some unique manuscripts on science, law and Sanskrit literature.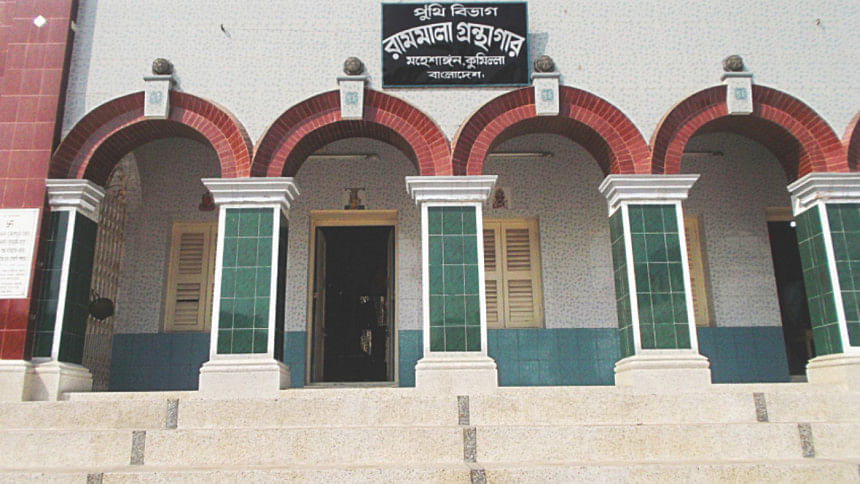 Over time, it has become an important research centre in Religious Studies due to its collection of printed books on different faiths like Islam, Hinduism, Buddhism, Christianity and Jainism.
Mahesh Chandra Bhattacharya was born on 17 Agrahayan in 1265 Bangla year (December 1, 1958). His father Ishwar Chandra Tarka Siddhanta was a scholar and his mother Rammala Devi was a devout woman. Mahesh was influenced by the virtues in his parents. He established Rammala Library in memory of his mother.
Mahesh Chandra lived in the village of Bitghar under Nabinagar upazila, Comilla. Bitghar was always advanced in the field of education from ancient time. 
Mahesh could not continue his education because of poverty and migrated to Comilla in search of livelihood at an early age. From a very humble beginning, he went on to save some money which he later used to set up the library.
He brought Rashmohon Chaterjee from Chandpur to Comilla to take care of the library. Rashmohan looked after Rammala Library like his own child. He was fond of reading. With funding from Mahesh and the sincerity of Rashmohan, the library became a home for researchers of ancient manuscripts.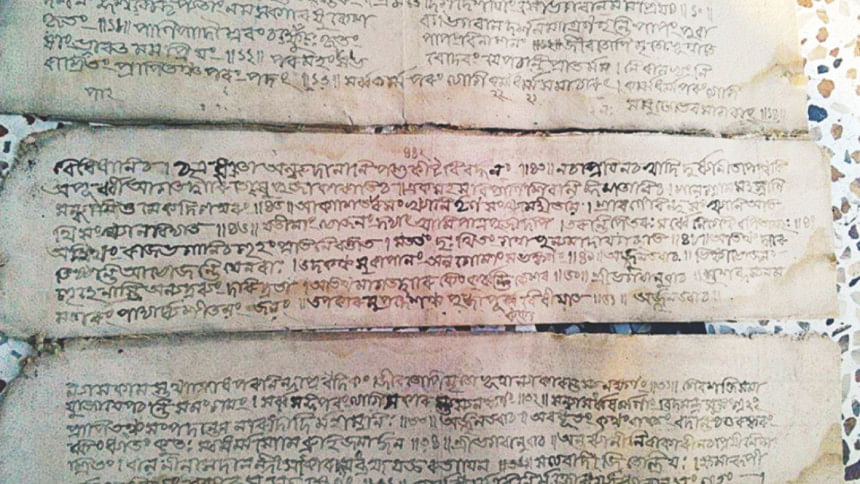 Speaking of the library, litterateur Rajkumar Mukherjee comes to mind. He wrote, "Many think that the state is at the root of the development of library in the US. But that is not true. In the US too, true development of library started with the benevolence of Andrew Carnegie. Until today, the state do not directly spend money for development of library in the US. Public Library is for the people and people should spend money for its development. People are never reluctant to spend the small amount of money they have to give for the development of library. People there know the value of library and its usefulness to them".
Now the library has three sections.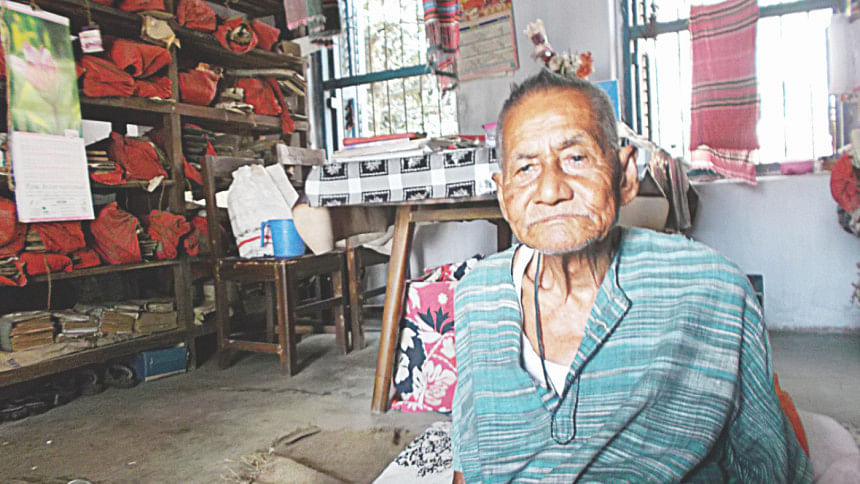 1. Research Section: Its in-charge Indra Kumar Singh said the section had been divided into Indian Culture, Veda and Comparative Religion departments.
a) Indian culture department: It collects, preserves and spreads ancient Indian literary treasure. It aims to spread the works and ideologies of great religious figures of various ages throughout the world.
b) Veda: This section has a vast collection of Purana, Ramayana, Mahabharata, Vagabad Gita, Manu Smriti, Shakuntalam, Tantras etc;  Sanskrit and translated books by poet Kalidas; Buddhist scriptures Tripitaka,  books on Hinayana and Mahayana schools of Buddhism, main translation of Jainism scriptures, Charaka Samhita, Sushruta Samhita, Nyaya and Mimamsa philosophies of Hinduism, Kautilya Arthshastra, Niti Shastra of Sri Chanakya, among other ancient books.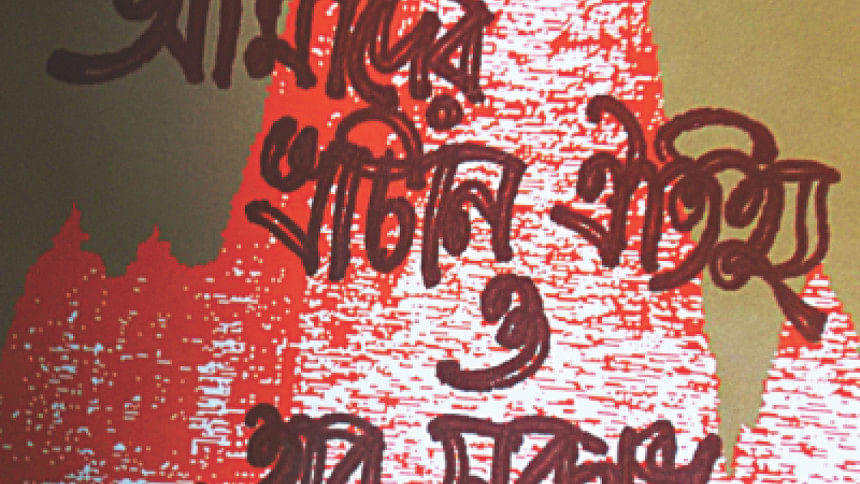 c) Comparative religion: Bangla translation of The Encyclopedia of Islam by Girish Chandra Sen, Hadith, The Divan I Hafiz, The Sacred Books of the East, The Encyclopedia of Religion and Ethics, The Sayings of Confucius, Confucianism and Taoism, some rare books on Gaudiya Vaishnavism (Vaishnava dharma), Sree Chaitanya, five volumes on philosophy of Gaudiya Vaishnavism by Radha Govinda Nath, original copy of Srimad Bhagavad Gita and other translation works.
d) Research department: This section boasts Rabindra Rachanabali, literary works of Sri Aurobindo, Sharat Shahitya, English drama, Epics, poems, prose, HG Well's The Outline of History, People of All Nations, History of the World, Asoka and Inscriptions.
2) General Department: This section is rich with Bangla and English books on religion, philosophy, ethics, history, essays, poems, novels, drama, literature on Ramakrishna and Vivekananda, biographies from home and abroad and travelogues.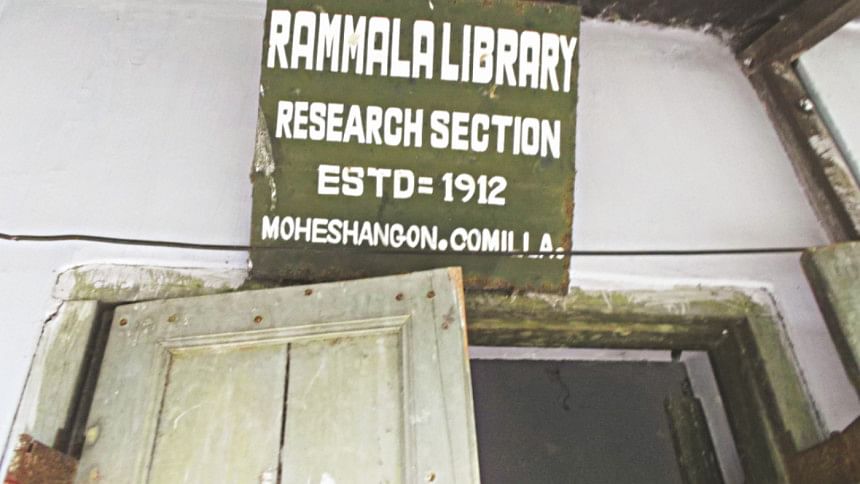 Bangla newspapers: Anandabazar Patrika, Jugantor, Probashi, Basumati, Loksevak, Bharatbarshi, Banik (run by Mahesh Chandra), Sabujpatra, Mohammadi, Tripura Hitoishi, and Purbasha etc have been preserved here.
Hindi newspapers: Vedic Dharma, Kalyan Dhamra-Dut, Harijan (Bangla and English) Jugdharma, Saraswati and Chandi etc.
English newspapers: Prabuddha Bharat, The Modern Review, Calcutta Review, The Indian Historical Quarterly, Indian Culture, Hindu College Magazine, Comilla Victoria College Magazine, The Journal of the Asiatic Society of Bengal, The Philosophical Quarterly, Tine and Annie Besant Centenary Book etc are available here.
3. Punthi department: Hand-written books (manuscript), Bangla and Sanskrit punthis are preserved in this department. Most of the Sanskrit books here are 300 to 400 years old. It includes about 2,000 books written on palm-leaf. There are about 2,000 Bangla books.
The founder of the library took an initiative to build a rich collection of punthis at the Punthi section with about 8,000 punthis collected so far. They have been collected from Tripura (present Comilla), Noakhali and Sreehatta districts. They include Veda,  Kabya, Byakaran, Astrology, History, Purana, Religion, Ramayana, Mahabharata, Satyanarayan Panchali, Satya Pirer Punthi, Sanir Panchali and so on.
Under an agreement with Dhaka University, about 2,500 of those punthis have been preserved through microfilm in the university.
The library is open for all for free.
Poet Ishaq Siddiqui used to go to the library regularly in 1987-88. He told The Daily Star that some of the rare books in the library were not available in even Kolkata. All books are neatly indexed. It also has many Mughal era coins and archeological treasures.
Many famous people used this library. Prof Humayn Kabir came from Calcutta University to Rammala Library on March 28, 1938. In the comments book he wrote, "The library with the hostel is wonderful. I have seen nowhere in a Mufassil town such a collection of books on comparative religion. Invaluable treasure for the knowledge-seekers and researchers have been preserved here. I have best regards for the founder."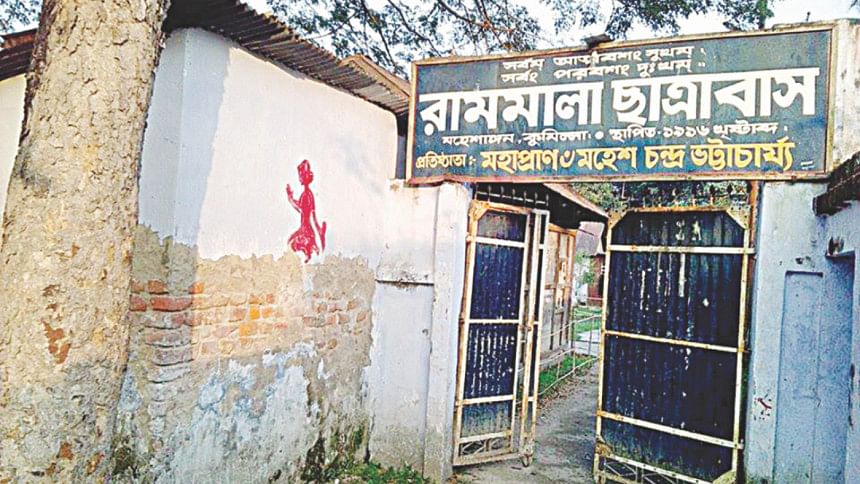 The main Rammala Library building was built at Saktola on the suburbs of Comilla town (opposite the present Comilla Education Board).
Mahesh Chandra established Rammala Library after his mother's name in 1912 and Ishwar Pathsala in memory of his father in 1914. He established Rammala Hostel in 1916 where 84 male students live now. The Nibedita Girls Hostel established by the philanthropist in 1919 is home to 62 female students.
In 1926, the students of Rammala Hostel accorded a reception to Rabindranath Tagore.
Rammala Library is considered as the Lighthouse of undivided India. But in 1950, the Pakistan government requisitioned many institutions, including Rammala Library. As a result, the library authorities lost control over it. Its activity was also affected during the 1971 Liberation War. At present, the library stands on a smaller ground at Maheshangan.