The becoming of Nurjahan Begum
Nurjahan Begum, the editor and publisher of Begum, the first magazine for Bangalee Muslim women, is in life support at the capital's Square Hospital. The 91-year-old trailblazer for women in journalism in the country was admitted there on May 4 with respiratory problems. Prime Minister Sheikh Hasina on May 13 said she would pay for her treatment. We hope for her quick recovery and take a look back at her journey with Begum.
The colourful and picturesque pages of the National Geographic magazines were what enchanted little "Nuri" and sowed the seed of journalism in her.
She developed such a keen interest for the foreign and local magazines and books that her father Mohammad Nasiruddin, renowned journalist and editor of the monthly Shawgat, brought that she could file the publications separately just by looking at the pictures, even before she had learned to read properly.
Although little Nuri, initially named as Nurun Nahar, was born in Chalitatali village of Chandpur district on June 4, 1925, two accidents brought her to Kolkata, the cultural hub of the then Bengal.
The strict, conservative Muslim families of East Bengal then used to view Kolkata as a city which beguiled women from religious path. So when Nasiruddin, who was then in Kolkata publishing Shawgat on his own initiative, wanted to bring his wife and daughter to him, he faced strong opposition from his family. But Nasiruddin was adamant, especially after Nuri had met with drowning accidents twice in the village.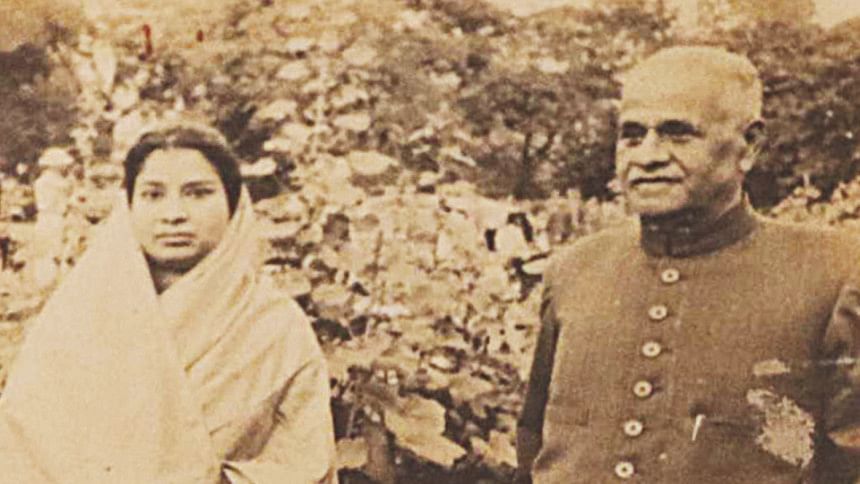 So in 1929, Nurun Nahar came to Kolkata with her mother Fatema Begum and an uncle. The sights and sounds of Kolkata dazzled Nuri and her father set his mission to modernise his daughter into a progressive-minded, confident woman who can fight against the deep-rooted misogyny of the society. Much to the chagrin of his wife, Nasiruddin first got rid of little Nuri's large nose pin and long hair, which gave the child much relief.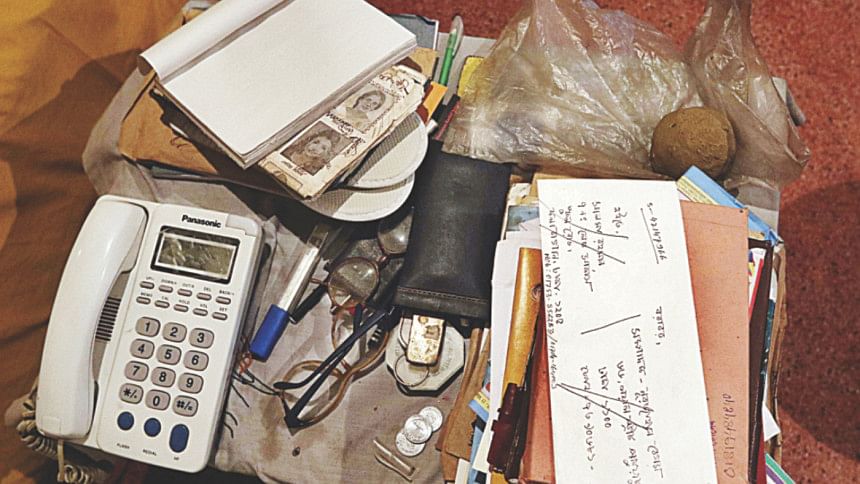 She was introduced to Bangla alphabets by her mother and on the same day her father started teaching her the English and Arabic alphabets. But her exposure to the world of literature, cultural and social issues came from the gathering of stalwarts of that time, at Nasiruddin's house and also Shawgat office at 11 Wellesley Street, Kolkata. Nurjahan came in contact with literary giants, social reformists and educationist, including Kazi Nazrul Islam, Abul Mansur Ahmad, Kazi Motahar Hossain and Ibrahim Khan, who not only talked about politics but also about woman's emancipation.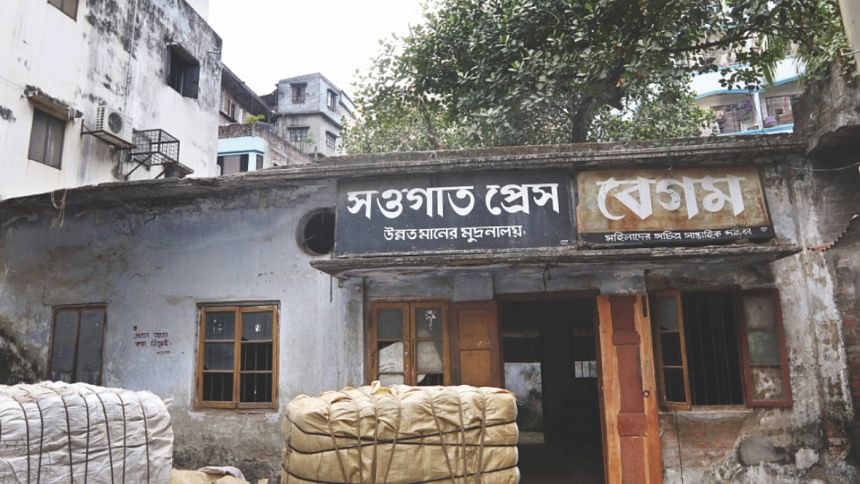 Impressed by Nuri's intelligence, his grandmother renamed her as Nurjahan Begum. Upon Begum Rokeya Sakhawat Hossain's request she was admitted to Sakhawat Memorial School at Baby Class. At school, Nuri grew up with the ideals of Begum Rokeya, the educationist and rights activist, who made it possible for Bangalee Muslim women to come out of the house and embrace the light of education. In 1942, she passed her matriculation from Sakhawat Memorial School. In 1944, she passed her intermediate examinations in philosophy, history and geography, and, in 1946, her Bachelors in ethics, philosophy and history from Lady Brabourne College.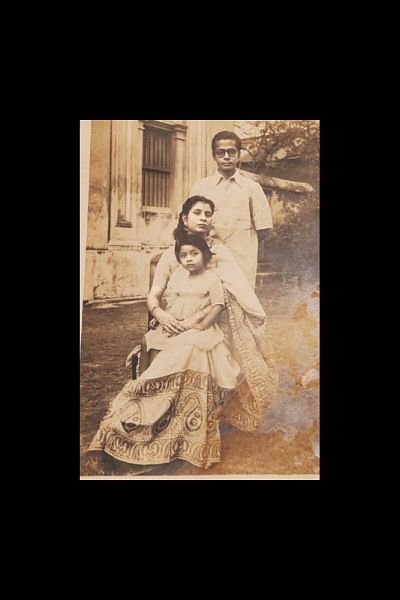 Nurjahan's childhood, adolescent and teen years were one with the activities of Shawgat. Observing her interest in writings and newspaper works, Nasiruddin engaged his daughter to help him with filing, pasting and other general task at Shawgat.
There were large shelves containing columns of picture blocks. Little Nuri knew by heart the location of each and every block. She would rub and fetch the blocks as needed by her father. By the time, the first issue of Begum was published on July 20, 1947, Nurjahan was well acquainted with all the workings of a newspaper.
For the first four months, Nurjahan worked as the acting editor of the weekly magazine helping the editor poet Begum Sufia Kamal with collecting, editing and selecting writings for the issues.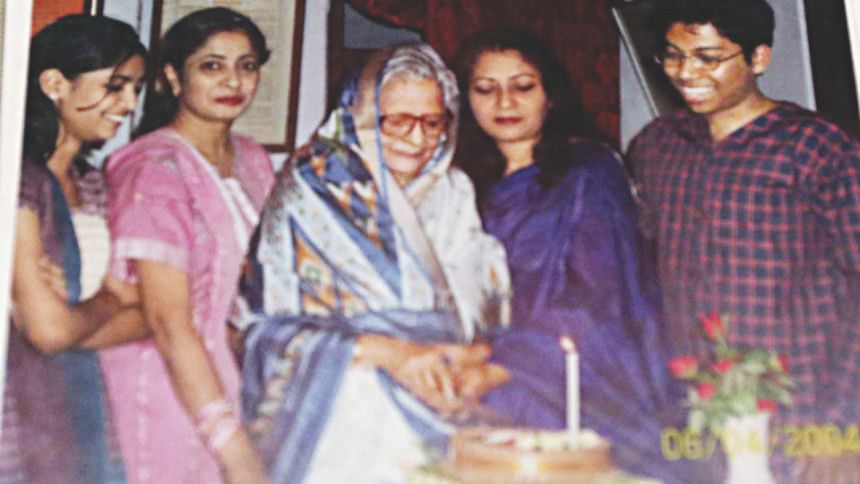 In an interview with The Daily Star's weekly magazine Star in 2005, Nurjahan Begum had shared the story of the birth of the first Bangla magazine for women.
"It was very difficult to bring out the publication at that time. There was the problem of block and type, of collecting ink and paper, and of transporting the staff to and from the office during the communal riots. There were not too many women writers and hardly any women photographers. But we still managed to bring out an issue every week."
When Sufia Kamal had to move to Dhaka with her husband, Nurjahan took the helm of Begum as its editor and till date steered the women's magazine, defying all kinds of political, social and financial difficulties.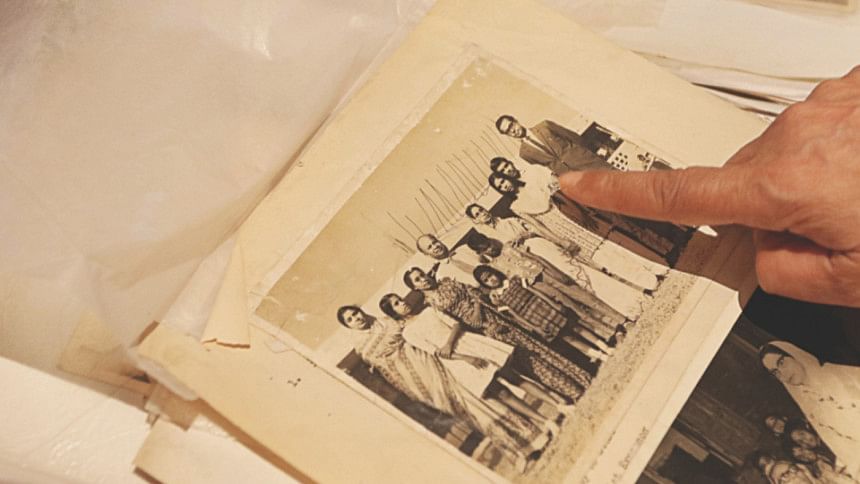 In the last almost seven decades, Begum had to shift from its office from one country to another, change address from Park Street Kolkata to Loyal Street, Patuatuli Dhaka, witness Partition, Liberation War, change of regimes, change in printing technology, but its editor Nurjahan Begum never wavered.  She continued to breathe life into Begum, although publications became monthly from weekly. When many other women's magazine published since the 1950s could not the stand the test of time, Begum lived on, inspiring women not to give up. In Nurjahan Begum's words:
"There will always be problems we will have to face. There will always be religious conflict, social bindings and people trying to hold us back. We can lie low for a while, but ultimately, we have to move forward. It's the only way to go."