War criminal ATM Azharul seeks review of death sentence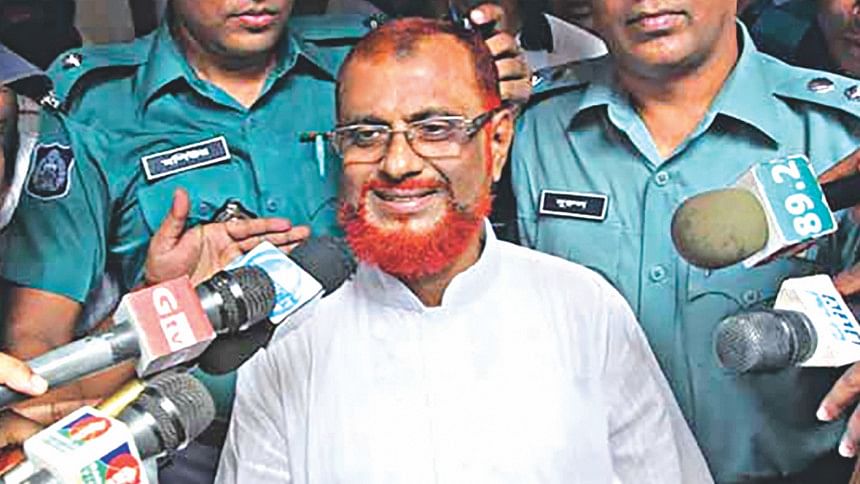 Convicted war criminal ATM Azharul Islam today filed a petition with the Supreme Court, seeking review of its verdict that upheld his death penalty for his involvement in genocide and crimes against humanity during the 1971 Liberation War.
Azharul submitted a 23-page review petition containing 14 grounds for seeking reconsideration of the apex court's judgement through his lawyers Advocate Khandker Mahbub Hossain and Advocate Shishir Manir.
"We have submitted the review petition for ATM Azharul Islam including 14 grounds on which the Appellate Division may consider to exempt him from the charges brought against him," Shishir Manir told The Daily Star after filing the petition.
He said the Appellate Division will now decide when it will hold hearing on the review petition.
The SC on October 31 last year upheld his death sentence. A four-member bench, headed by Chief Justice Syed Mahmud Hossain, by a majority view delivered the verdict around five years after the International Crimes Tribunal-1 handed down capital punishment to Azharul for crimes committed in Rangpur in 1971.
It upheld four charges against Azhar, but acquitted him of another. The SC released the full text of the verdict on March 15 this year, clearing the way for Azharul to move a petition seeking review of the verdict.
Azharul (67), who is now in Gazipur's Kashimpur Jail-2, was the commander of notorious Al-Badr force and president of Chhatra Sangha, the then student wing of Jamaat -- a party which opposed the country's liberation -- in Rangpur during the 1971 war.