But where do the children play?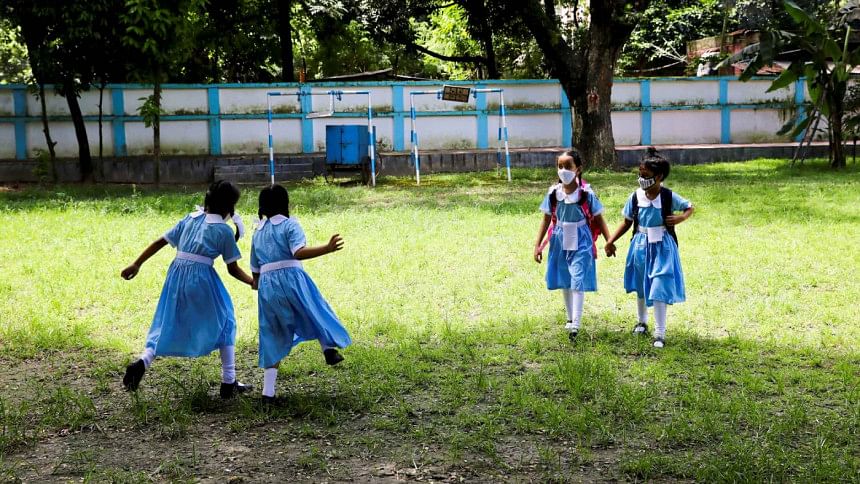 "Oh, I know we've come a long way
We're changing day to day
But tell me, where do the children play?" 
– Cat Stevens
Since the pandemic began and schools were shut down, my sole worry was my niece's well-being. Will she become isolated? Will she be able to remain physically fit? Could she go into depression?
I could never imagine myself being cooped up in my home for two whole years from ages six to eight. I could never imagine any child, as a matter of fact, in that situation. Until Covid came and I had to witness it first-hand.
No, it was not her education I was worried about—it was her health, both mental and physical.
While there were online classes, tutors and home-schooling, no matter how much we tried, as working adults, it was difficult for everyone in the house to ensure she wasn't missing out on "playtime."
The moment schools reopened, despite financial distress, we readmitted her to a reputed English medium school in the city.
A week in, I asked her how she was liking her new school and how much she got to play with her new friends.
To my utter shock, her response was, "We have a playground but we are not allowed to use it unless it's during games class."
I began asking other guardians and parents about their children's schools and the responses were ridiculous, to say the least.
"My son's school doesn't even have a playground. The children run around and play in the underground parking area."
"My child's school has a playground, but it's only a small area with a swing."
"My nephew's school does not allow them to play during breaks."
Barely a month ago, parents and children across the city stood with the residents of Kalabagan to save the Tentultala playground from the hands of police authorities, who were building a station on the field.
The fight and the consequent win reminded us all about the importance of play areas and physical activities for the development of children.
The children who fought alongside the grown-ups, too, began cherishing their playground more than they had done before.
But are we supposed to rely only on these few fields?
I always thought of school as the second place, after the home, to not just ensure a child's mental and physical well-being, but to also encourage it by any means possible. But why are they not doing so?
Out of genuine concern, I began doing some research to know whether my niece's school was doing enough for her.
First, I learnt how "playtime" helps a child by improving their attention and decreasing stress and anxiety (and yes, contrary to popular belief, children also feel these emotions, and our education system does not help). It also helps motivate children to try new things and make more friends.
In a biological sense, playtime promotes the growth of new brain cells, which in turn helps them absorb and remember new information. Meaning, if your child plays more, they can learn more.
But does one "games class" a week ensure enough play?
AD Pellegrini, a retired psychology professor of the University of Minnesota, and RM Holmes, a psychology professor at Monmouth University, conducted research on the importance of recess. According to their study, titled "The Role of Recess in Primary Schools," games classes, i.e. physical education classes, do not provide a child with the same benefits as recess or breaks, during which they can play.
That's because these classes are much too structured and rely on rules made and imposed by adults (teachers).
For children to reap the benefits, playtime must be "playful," without a structure or directions from adults—and recess is more suited to serve this purpose.
Some children may want to play "ice and water" or "hopscotch," instead of running PE class races or playing basketball.
Children consider recess or break times as a small window of time during which they can breathe while coping with the heavy pressure of school education nowadays (my second-grader niece seems to be learning things about Julius Caesar that I even don't know of).
That small window seems to be slowly diminishing in many school systems, not just in our country but across the globe, according to the research.
Researchers also suspect that this is because society and its adult actors see this as a way to "get tough on education," provide more "academic time" for students, and improve their academic performance.
The lack of playtime, coupled with the intense pressure to excel in class, is weighing down the tender shoulders of our future generation.
I think it's time we really asked ourselves what we wanted our next generation to be: Free-spirited, playful, active, and intelligent children? Or robots churning out A+s and GPA-5s?
Naziba Basher is a sub-editor at The Daily Star.