Why the delay in deradicalisation programmes?
There's no room for complacency when it comes to militancy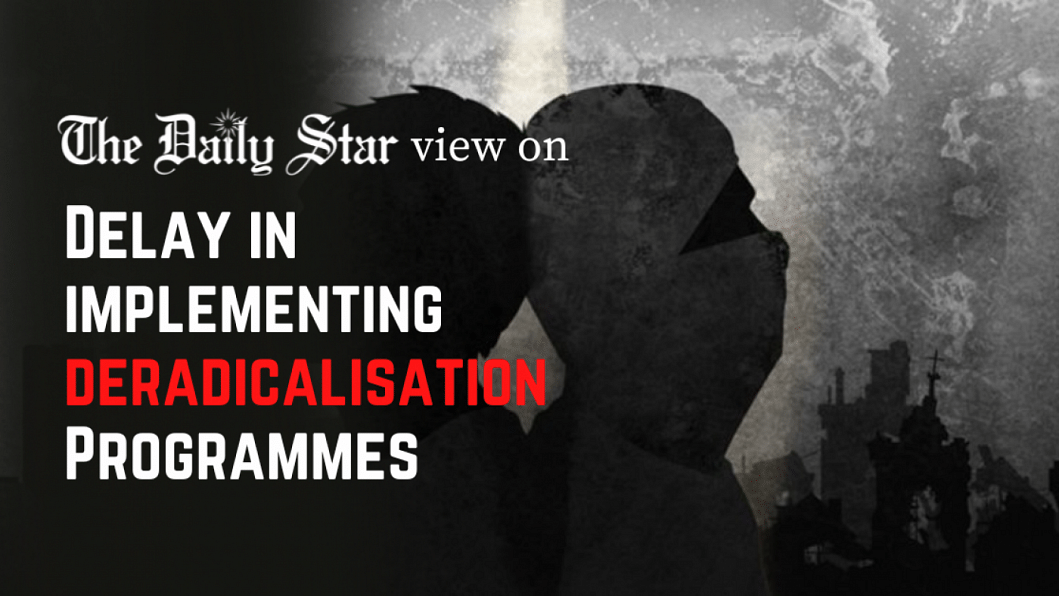 Six years after the gruesome terror attack on Holy Artisan Bakery in Dhaka, the Counter-Terrorism and Transnational Crime (CTTC) unit of police says it will finally start the process of deradicalising militants inside prisons from this month. While it is no doubt a laudable initiative that experts have been suggesting for over a decade, we cannot help but ask why there has been such a long delay in implementing the project to begin with, and whether the delay is emblematic of a lack of political will among the stakeholders involved to ensure its effectiveness.
Security experts have long suggested that the authorities adopt a seamless "hard and soft" approach towards tackling militancy. While we have noted the success of hard-line approaches to militancy, deradicalisation programmes and sociopolitical campaigns against militancy have never been treated with the same urgency, despite repeated warnings from experts that without the latter, the success of the former may, in fact, be short-lived and unsustainable. With the mass arrests of militants after the Holy Artisan attack, it was all the more urgent that the deradicalisation programme be fast-tracked to ensure that the overcrowded jails – where it is next to impossible to isolate the militants from the general inmates or from each other – did not become hotbeds of radicalisation. We have seen disturbing examples of less militant arrestees becoming more militant in jail, with the premises being used for recruitment and planning. The prospect of this happening across prisons in Bangladesh is distressing, to say the least. 
It is imperative that extremists, particularly those who are only in the initial phases of militancy, are engaged in a sensitive manner to ensure their subsequent rehabilitation. In that vein, the CTTC unit is expected to work alongside social, clinical and educational psychologists, religious clerics and counterterrorism experts to start deradicalising jailed militants. According to reports, the preparation of an action plan to appoint experts is at the final stage.
A deradicalisation programme for prisons has been in the talks for over a decade. What we fail to understand is why it has taken so long for the authorities to initiate and implement this much-needed project. Even now, the initiative seems to be progressing at a debilitatingly slow rate, risking the hard-earned gains made over the past few years in checking militancy.
We urge the authorities not to let their seeming success in addressing extremism make them complacent. Mass political campaigns, promised after each terrorist attack, have unfortunately fallen by the wayside. The militants, we fear, have not been so complacent. The government must revisit its deradicalisation programmes and initiate a comprehensive anti-militancy sociopolitical campaign across Bangladesh that addresses the root causes that drive people, especially the vulnerable, to extremism and militancy.