National unity a must to combat militancy: Fakhrul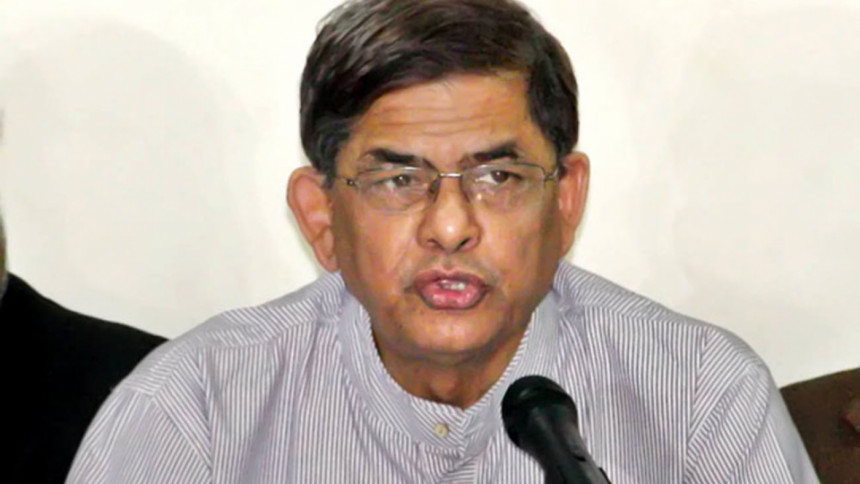 BNP Secretary General Mirza Fakhrul Islam Alamgir today termed the Gulshan café attack as a big political catastrophe and said national unity is a must to eliminate militancy and extremism from the country.
"Our party chief Khaleda Zia has called for a national unity rising above all political differences, and the government should respond to fight the extremism and militancy," Fakhrul said while addressing a programme in remembrance of those killed in the Gulshan café attack on July 1.
The people have become stunned after the Gulshan café attack, Fakhrul said. "There is no way to take the militancy issue lightly."
Taking part in the programme, BNP standing committee member Moudud Ahmed said it is not possible to fight militancy by only police and Rapid Action Battalion. People's unity is needed to fight militancy and extremism, he added.
Claiming BNP as a democratic force, Moudud said, "Only BNP men can be the helping forces of the government in the fight against militancy."
The crisis cannot be resolved keeping BNP away from the process, he noted.
"Militancy is going to take even a stronger shape. More militant attacks might take place here if the militants are not dealt with a strong hand," he said.