Sue the fraudulent exporters for money laundering
In-depth investigations needed to identify all involved in the scam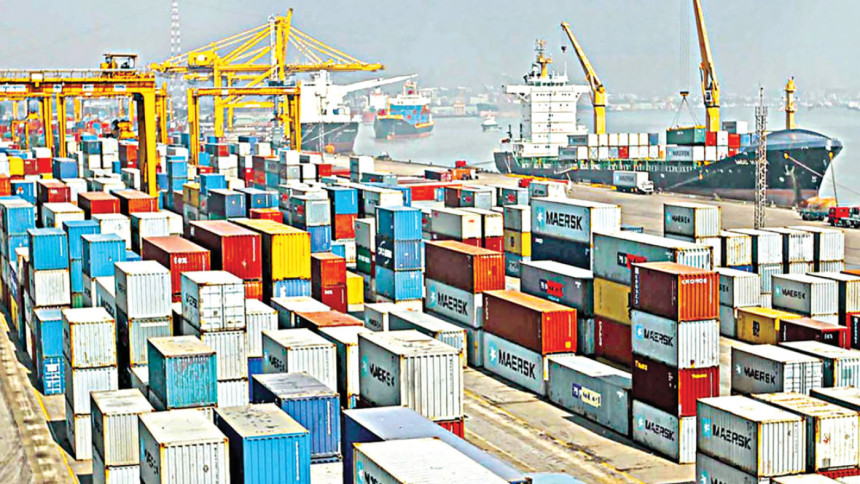 It is alarming that fraudulent agro companies have been taking incentives from the government and laundering money by showing false exports. According to a report by this daily on April 16, at least 20 such companies have pocketed 20 percent export incentive given by the government (farm sector exporters are entitled to the government benefit that aims to boost export of certain goods) over the last five years through ghostly shipments of 965 consignments worth about Tk 451.5 crore. One of the companies, identified by the customs authorities, is Dhaka-based Mamun Enterprise, which alone has drawn over Tk 6.2 crore in incentives against agro exports between August 2018 and September 2020. Investigations found that the company did not ship any of the 142 consignments against which it pocketed the incentive.
Clearly, there is a big syndicate—including the exporters and the customs and NBR officials—involved in the scam. Otherwise, how would the companies breach the NBR website so easily and export non-existent goods through the port without any inspection? Investigations by the Chattogram customs authorities have by now unearthed a lot of the facts behind the scam. They have found that companies are laundering huge sums of money with the help of some customs officials and C&F (clearing and forwarding) agents.
According to the customs documents, at least 20 C&F agents helped the exporters obtain customs officials' IDs and passwords to create fake export entries on the NBR server. And the ghost exports were done just by changing the status of the shipments on the NBR server. Although until now no involvement of the banks—where these companies opened their LCs and made transactions and received the incentives—have been found, the chances of the banks' involvement in the scam have not been ruled out by the investigating authorities.
Over the last few years, money laundering has become a major problem for our economy. But not much has been done by the authorities to address it. In case of these fraudulent agro companies, it is good to know that imports and exports by them as well as the licences of their C&F agents have been suspended. But further investigations are needed to know how the money entered the country without exporting goods.
We urge the central bank and the commerce ministry to file criminal and money laundering cases against the identified scammers. The authorities should also take action against the bank and the audit firm concerned for their involvement in any illegal payment. Lastly, our export process should be made more rigorous, with three to four phases of inspections, to stop such big scale forgery from happening in future.