Balloons turn into a nightmare
Strict quality control and regular monitoring of gas cylinders a must-do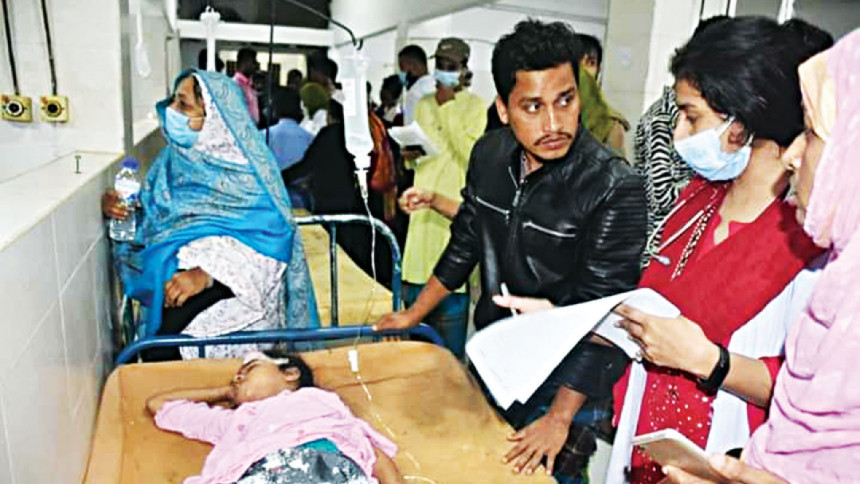 The report of a gas cylinder explosion in Cumilla resulting in the injury of 35 children is distressing, to say the least. We are further troubled to learn that at least six children among them remain critically injured. It was in the district's Nangalkot upazila that the cylinder filled with helium gas was being used to inflate balloons, with about 40 children standing in close proximity. But the joy of watching balloons floating in the air soon turned into horror as the gas cylinder exploded with a loud noise.
We are relieved that some of the injured children were rushed to the Cumilla Medical College Hospital, while others to Nangalkot Upazila Health Complex for receiving emergency medical treatment. According to hospital sources, all the children are aged between 8 and 18 years. It is good to know that the Mokara Union Parishad chairman visited the hospital and promised to bear the cost of treatment of the children.
Primary reports state that the balloons were meant to be sold at a fair being organised at a nearby village. But the local administration confirmed that no permission had been granted by them to organise a fair amid the ongoing Covid-19 pandemic, considering health hazards. We believe proper investigation would reveal who the organisers were and how they could violate government order.
Explosion of gas cylinders has become a common phenomenon in Bangladesh. In most cases in the past, such explosions have taken lives of either the men handling the cylinders or some persons including children standing nearby. Fire originating from exploding cylinders damaged many homes as well.
Investigations revealed that faulty, overused or poorly manufactured cylinders usually cannot sustain the pressure of the gas inside and burst at the seams. Gas cylinders ought to be manufactured with high quality materials, and under the supervision of qualified engineers. These must go through strict quality control checks before going to the market. Proper maintenance instruction labels should also be fixed on them.
However, this needs to be said that we see low quality gas cylinders being bought and sold in the country by people who know very little about the safety standards. We hope that the government office entrusted with the responsibility of inspection will now carry out regular testing of the cylinders in the market to avoid such accidents in the future.