US wants to toughen UN response to peacekeeper misconduct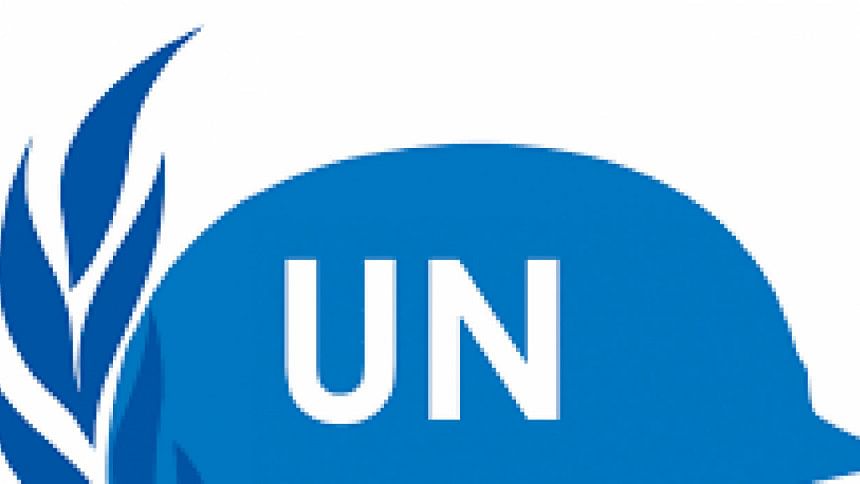 The United States has presented a draft Security Council resolution aimed at toughening the UN response to failures by peacekeepers in their mission to protect civilians, US Ambassador Nikki Haley said Wednesday.
UN peacekeeping missions are facing a damaging wave of allegations of sex abuse and of failing to come to the aid of civilians caught up in violence, notably in the Central African Republic and South Sudan.
The draft text, seen by AFP, would reinforce measures such as repatriating peacekeepers, replacing units and withholding UN payments for soldiers involved in misconduct -- penalties that have irked troop-contributing countries.
"We hear far too many stories of civilians who are vulnerable, who put their trust in peacekeepers, and our peacekeepers fail to protect them," Haley told a council debate on peacekeeping.
The draft resolution will "accelerate progress on improving peacekeeping performance," she said.
The United States, which is the number one financial contributor to the UN's peacekeeping budget of $6.9 billion, has moved to cut funding amid concerns over misconduct and poor performance of some missions.
But Russia and China cautioned that the views of troop-contributing countries must be taken into account and called for improved training of peacekeepers, instead of penalties.
Russian Ambassador Vassily Nebenzia said the council should not become involved in "micro-management" of missions and suggested that the council could show support for improved performance through a statement instead of a binding resolution.
Pakistan, one of the top three troop contributors to peacekeeping, spoke out against a public "name-and-shame" approach and pointed that a lack of resources was undermining peacekeepers in their missions.
Negotiations on the draft were continuing and a vote has not been scheduled.
The United Nations has 96,000 peacekeepers serving in 14 missions worldwide.
UN Secretary-General Antonio Guterres has vowed to toughen the UN response to allegations of misconduct against the blue helmets and has appointed a victims' advocate to oversee the handling of cases of sexual abuse.
His predecessor Ban Ki-moon took the unprecedented step of firing the commander of the mission in the Central African Republic over his handling of dozens of cases of sex abuse and misconduct by the peacekeepers.
Ban also sacked the head of the mission in South Sudan following a report that showed peacekeepers did not respond to appeals for help from aid workers who came under attack at a nearby hotel compound.