5 UN peacekeepers killed in Mali attack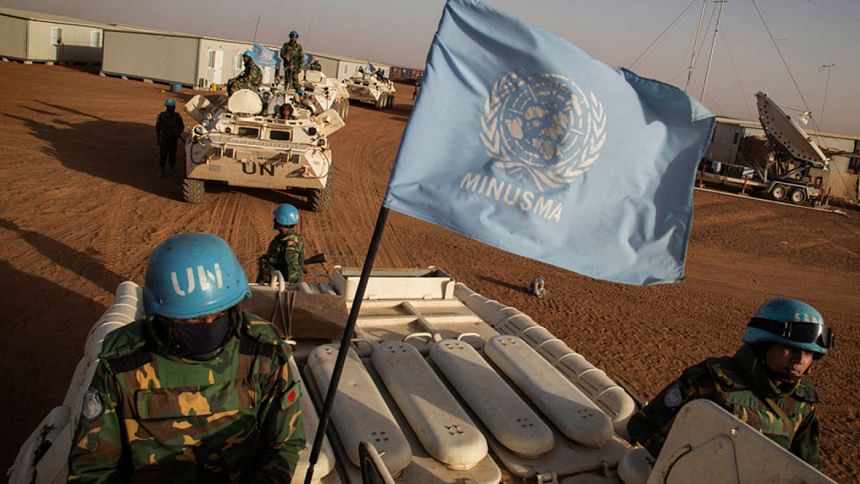 Five United Nations peacekeepers have been killed and another was seriously injured in an attack in central Mali.
The soldiers - who were from Togo - were travelling in the Mopti region when their vehicle came under fire before hitting a landmine.
The area is known as a stronghold for the Macina Liberation Front, a jihadist group with suspected al-Qaeda links.
The UN mission was set up in 2013 to stabilise Mali following a rebellion by Islamist and Tuareg fighters.
Militants have been mounting sporadic assaults on peacekeepers in northern and central regions.
No group has said it carried out the latest attack.
It occurred near the town of Sevare, on the International Day of UN Peacekeepers. Last year, 120 UN personnel were killed in peacekeeping operations in 16 countries.
France, the former colonial power in Mali, initially intervened in January 2013 when the rebels seized the north of the country and threatened to march on the capital Bamako.
In July that year, the UN force took over responsibility for security after the main northern towns had been recaptured.