Diabate open to playing for Bangladesh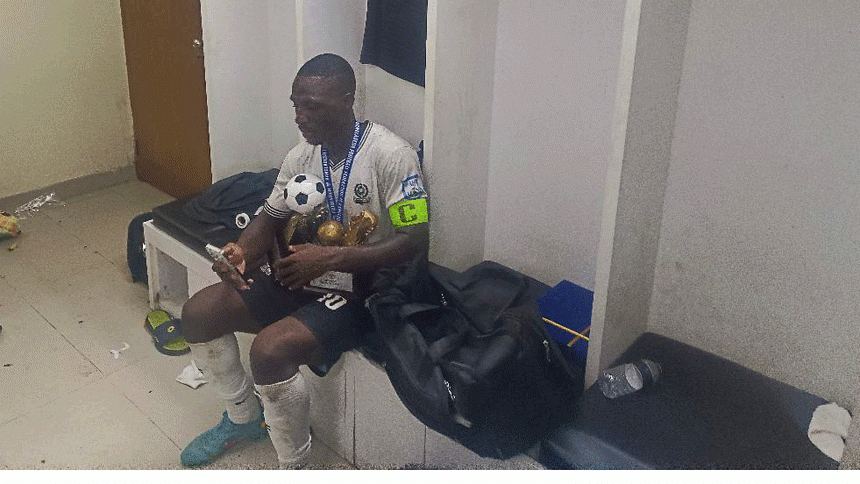 Mohammedan's inspirational captain Souleymane Diabate said he is open to playing for Bangladesh if he is considered by the federation.
The 32-year-old Malian striker, who scored four goals to lead Mohammedan to their first Federation Cup success in 14 years following a tiebreaker win over Abahani in the final on Tuesday, however, said he wouldn't himself approach anyone for that.
Talking in a television interview on Wednesday, Diabate said, "I would be happy to play for Bangladesh."
Diabate has been playing for Mohammedan for the past five years, without having represented in another club or another country in international football. So that makes him eligible to represent Bangladesh at the international level, given the procedures are followed.
Diabate has also proved to be one of the top strikers of domestic football, finishing top of the league scoring chart last year and currently in second position in the ongoing league. He has also finished as the top-scorer and the best player in Federation Cup.
Despite being at the wrong side of the 30s, Diabate is showing no signs of slowing down and can be an ideal solution to Bangladesh's goalscoring issues.
However, the Malian expressed slight reservation when asked about whether he wanted Bangladeshi passport. He must have seen the painful ordeal that Eleta Kingsley -- the Nigeria-born footballer – had to go through to wear the Bangladesh shirt despite fulfilling all the requirements.
"I'm not going to ask for a passport myself. If they approach me, I can have it then," the Malian said after his Fed Cup winning exploit on Tuesday.
However, in the television interview on Wednesday, Diabate also said he would soon be bringing his younger brother to play in Bangladesh football.