Children buy back car dad sold to pay mom's cancer treatment 17yrs ago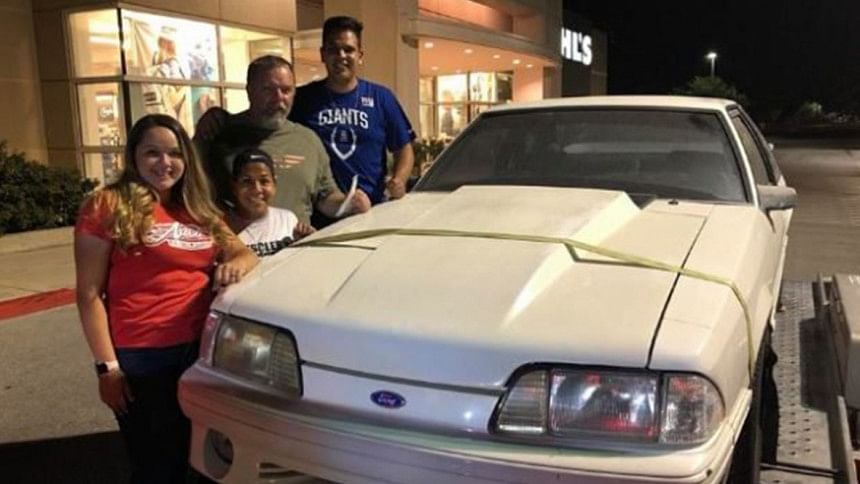 Two siblings decided to give their father the surprise of his lifetime when they bought back the beloved Ford Mustang he sold over 17 years ago to pay for his wife's mounting cancer bills.
For Jake and Jeni Ryan of San Antonio, Texas of the Unites States, all that is left of their father's Mustang are childhood memories of them zipping around town as they looked out of the car's window, until recently.
Jake took to social media last September 1 to share their story, writing that the car was very special to their dad, Wesley.
"Did something last night to surprise the old man. If you knew my dad back in the day in his [heydey], you knew this car and knew how much it meant to him." wrote Jake on Facebook, Sept. 2. "Well I was blessed enough to find her again after 10+ years without her and was able to come to an agreement with previous owner."
In his post, Jake shared photos of Wesley's Ford Mustang as well as his Wesley's emotional reaction upon seeing the car. In one of his videos, Wesley can be seen sitting on the curb as a car delivering the Mustang drove up to him. It didn't take long for him to burst out in tears as he was reunited once again with his favorite car in the world.
"Coming home surprising my pops was a feeling and moment I'll never forget," said Jake. "To see his face and emotion made it all worth it."
Jake continued to share that he and his sister Jeni grew up in the car since they were practically in diapers. "Many memories growing up with it with a dream to have it as my own one day."
Their mom, however, was diagnosed with ovarian cancer, compelling their dad to sell his beloved car so he can pay the bills.
"As life goes, my mom was diagnosed with ovarian cancer, (13 years cancer free now) and being the man he is, someone who has always supported each and one [of] us through thick and thin, my pops had to sell it for financial reasons for our family," Jake explained.
Selling the car, Jake said, was one of the hardest decisions his dad had to make for them. He recalled, "I know how much it broke him in half seeing that car drive away from him. A day I'll never forget."
Only good tears were shed, as Jake and his family are now ready to create new memories with their father's old, trusty Mustang.
"Well… She's back home pops and here to stay this time," said Jake. "Looking forward to building this car with you this time instead of being in a booster seat looking out the window."