Cancer treatment facilities scanty
State-run cancer hospital overburdened, has only six radiotherapy machines; only 145 cancer specialists in 9 govt and 11 pvt hospitals to treat 15 lakh patients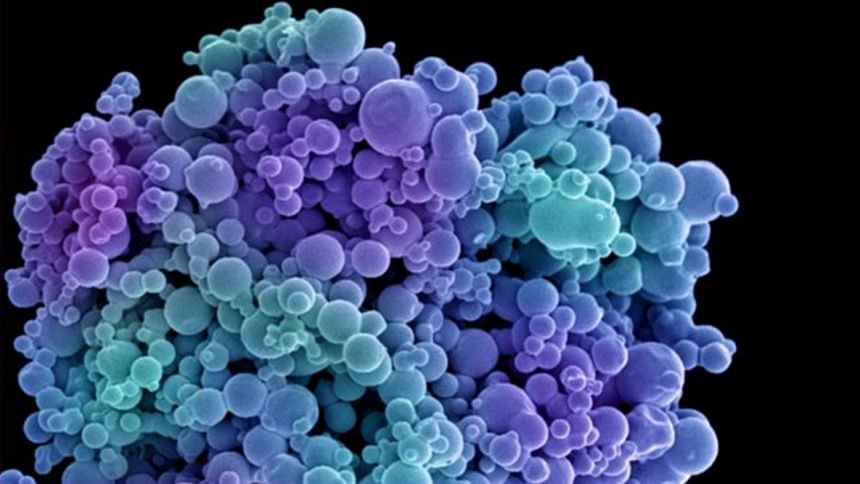 Motaleb Hossain turned up at the National Institute of Cancer Research and Hospital (NICRH) in the capital in October last year after he was diagnosed with lung cancer.
His cancer was in stage two, but with only six radiation machines, the hospital could not provide him with immediate radiotherapy as a large number of patients were already in queue.
Doctors advised him to return to the country's lone specialised cancer hospital after two months.
Motaleb, 56, a businessman from Jhalakathi, returned to the NICHR and got himself admitted on January 12. He was scheduled to get the first radiotherapy on January 14, but died the day before, according to hospital documents obtained from his family.
His experience with the NICHR is not an isolated case.
About 650 patients visit the state-run hospital every day but a maximum of 550 patients get treatment immediately, said Dr Md Abdullah Al Noman of the radiation oncology department.
"A day's wait can turn deadly as cancer germs spread rapidly in human body. Many patients die before taking the therapy," he told The Daily Star.
The NICRH, which charges Tk 15,000-22,000 for a complete course of radiotherapy, is the go-to place for low-income cancer patients. Private hospitals charge up to Tk 2,00,000 for the treatment, he added.
Due to the rush, patients at the NICRH sometimes have to wait up to six months, said Mamun, a staffer at the hospital.
During a recent visit to the hospital, several patients said the same. 
Samsur Mia, a farmer who came from Kishoreganj, had to wait three months to get radiotherapy; Sabita, a housewife suffering from mouth cancer, two months; and Zakir Molla, a farmer, had to wait for five months.
Currently, there are about 15 lakh cancer patients in the country. Some 1.5 lakh people get the deadly disease every year while 1.08 lakh die every year, said NICRH Director Dr Md Moarraf Hossen, citing World Health Organisation data.
Experts fear the number will rise further in the coming years due to various factors, including food adulteration. 
But the number of treatment facilities and specialist doctors are inadequate compared to the rising number of patients.
There are only 145 cancer specialists in 20 hospitals, including 11 private hospitals in Bangladesh, said Dr Mollah Obayedullah Baki, president of Bangladesh Cancer Society.
The NICRH director said they faced a hard time treating the patients with the existing radiotherapy machines.
Of the six machines they have, one recently broke down, said a radiotherapy technician.
"So people have to wait. We feel for the patients. We always try to ensure therapy as early as possible but we cannot go beyond the machine's capacity," said the NICHR chief.
 "We are trying to bring in more machines and the ministry has already taken an initiative," he added.
He stressed the need of setting up cancer centres with sufficient manpower and equipment in hospitals across the country to ease patients' suffering.
"Every district should have a cancer treating centre. Patients from all across the country come to us. It costs them more money and time," he said.