Dohar bridge, world's 8th wonder!
Many of you have visited the Seven Wonders of the World, such as The Leaning Tower of Pisa, the Great Pyramid of Giza or one of the grandest mausoleums in the world- the Taj Mahal. But did you know of the eighth wonder of the world, located very close to Dhaka!
We are talking about a bridge at Dohar, only 50 kilometres away from the capital, which lies suspended in mid air with a few columns barely touching the ground.
This undated photo of the bridge, identified as Mahmudpur Dulu Khan Bridge, has been making the rounds in the social media platform, Facebook, and has drawn much ridicule!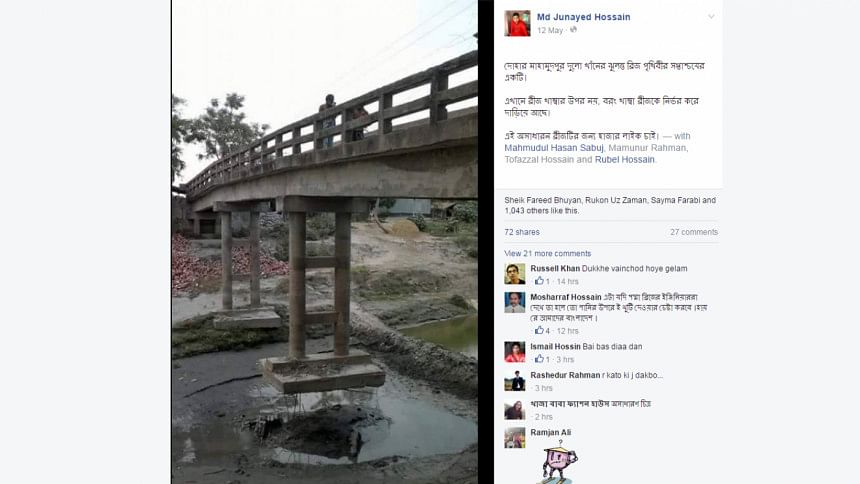 "Vote for this world heritage" or "New idea looks super" were some of the comments in the post.
Citing the recent scam of using bamboo sticks instead of iron rod in a construction site in Chuadanga, the Facebook users also made similar jokes. "They haven't used bamboo for sure."
Also regarding the ongoing Padma Multipurpose Bridge project, one comment said, "Be careful, Padma Bridge engineers shouldn't see it."
The Daily Star is currently gathering more information about the bridge.