PM inaugurates Padma Bridge at Mawa Point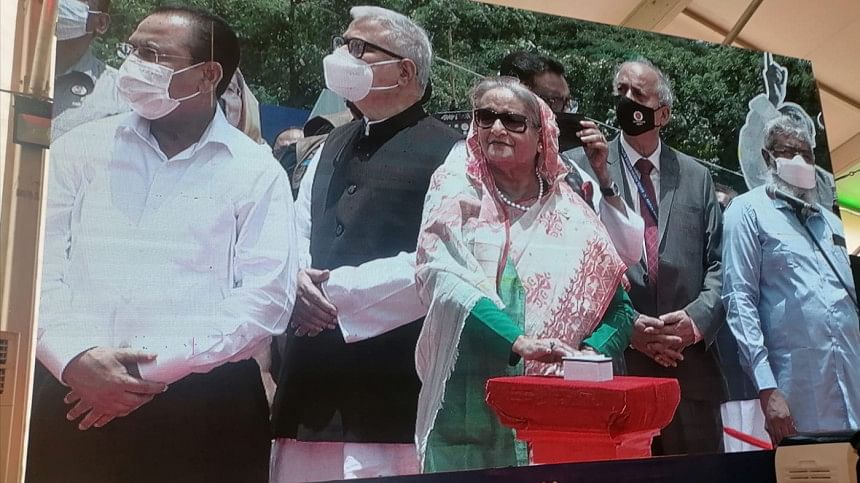 Prime Minister Sheikh Hasina today unveiled the inauguration plaque of Padma Bridge at 11:58am at Mawa Point.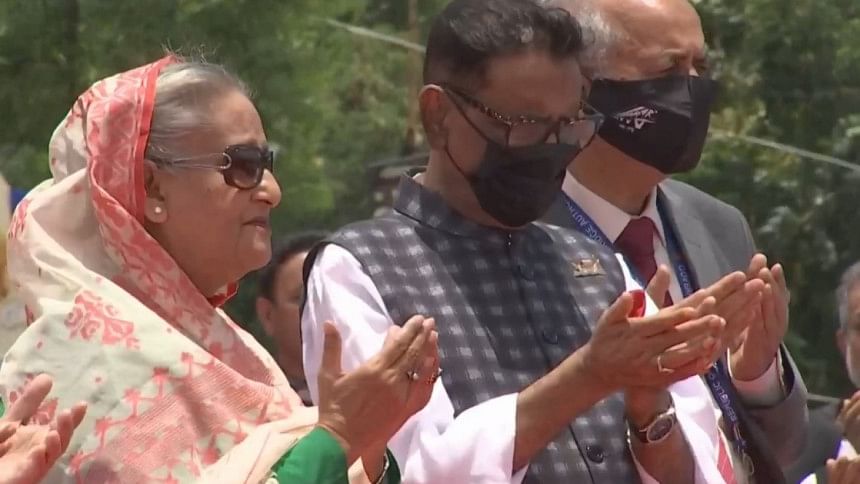 Former communication minister Abdul Hossain and former bridge division secretary Mosharraf Hossain Bhuiyan were also with the PM.
Sheikh Hasina's daughter Saima Wazed accompanied her.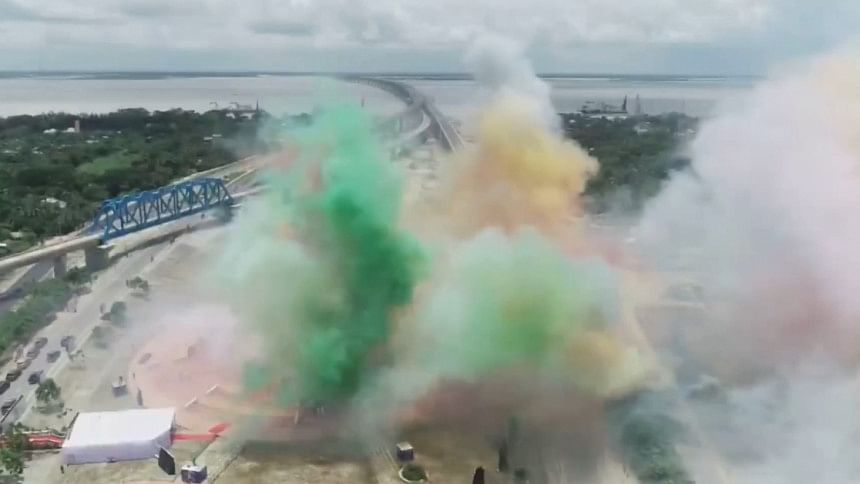 PM and her daughter Saima Wazed took selfie after the inauguration.
A munajat was offered at the inauguration site. Cabinet secretary led the munajat.
After inauguration of the bridge, PM shouted the slogan: "Joy Bangla! Joy Bangabandhu!"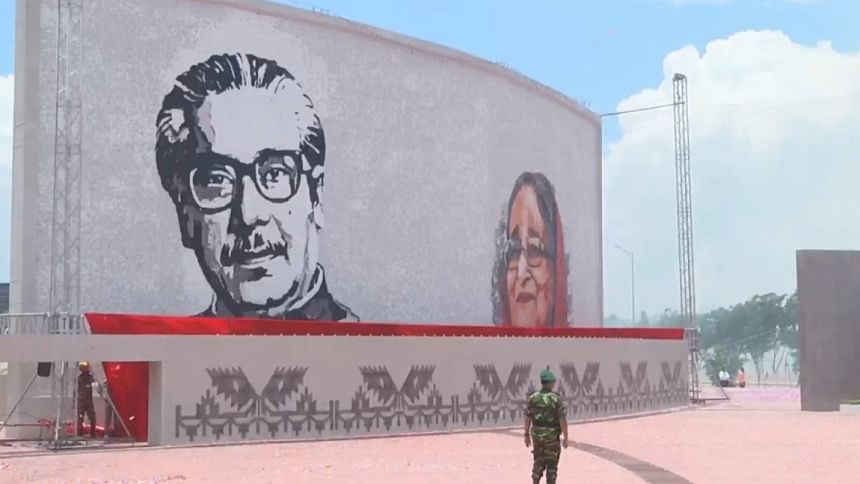 PM's motorcade stepped into the main bridge at 12:08 pm.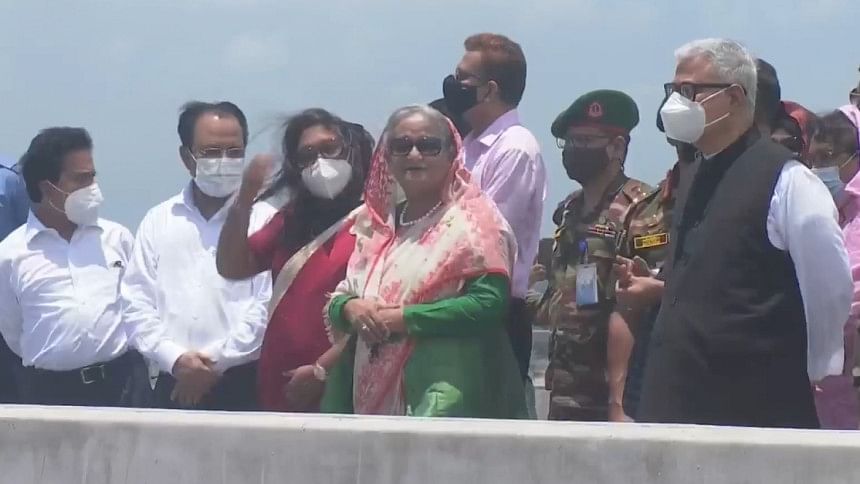 PM enjoyed an air show from the middle of the bridge.
PM's motorcade reached Jazira end of the Padma Bridge at 12:34 pm crossing the 6.1km long bridge.