Road crashes killed 8,642 in 2015: Report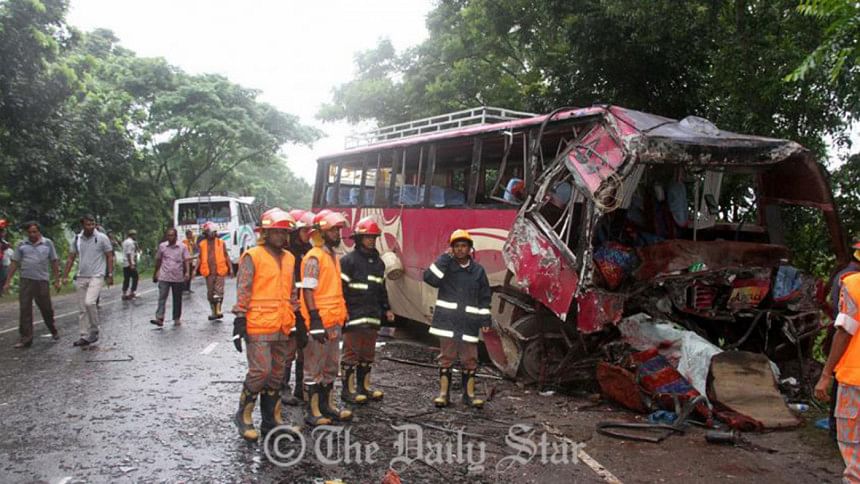 A total of 8,642 people were killed and 21,855 injured in road crashes across country last year, a report of Bangladesh Passengers' Welfare Association said today.
It also stated that 6,581 road crashes took place in the country last year – taking into account reports through January to December 15 last month.
The organisation at a press conference in Jatiya Press Club identified 14 reasons for such crashes and also came up with a 10-pont recommendation to curve such incidents.
Overtaking, exceeding speed limits and overload of vehicles, drivers disregarding traffic rules, carelessness and engineering faults in road construction were the major reasons behind the road crashes, they said in the report.  
Mozammel Hoque Chowdhury, secretary general of Bangladesh Passengers' Welfare Association,  read out a written statement at the press conference.
The statistics of the study was conducted from 10 major national news papers including The Daily Star, Chowdhury said.
He also read out a 10-point recommendation including creating public awareness about traffic rules and utilising media role in this regard, removing makeshift kitchen markets and temporary shops from the national highways and providing professional training on driving.