IPDC launches Bangabandhu Grandmaster app
The first quiz app on the life and legacy of Father of the Nation Bangabandhu Sheikh Mujibur Rahman IS launched by IPDC Finance Limited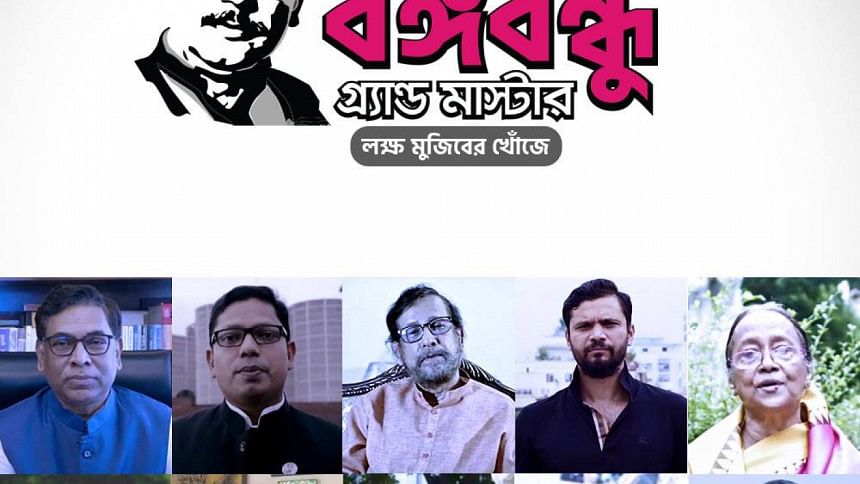 The first quiz app on the life and legacy of Father of the Nation Bangabandhu Sheikh Mujibur Rahman was recently launched by IPDC Finance Limited. The grand premiere was held virtually on the IPDC Official Facebook page.
Nasrul Hamid, State Minister of Ministry of Power, Energy & Mineral Resources was the chief guest of the launching ceremony. Special guests Zunaid Ahmed Palak, State Minister of Information and Communication Technology Division, Asaduzzaman Noor, cultural activist and also former Cultural Affairs Minister, cricketer and lawmaker Mashrafe Bin Mortaza, Selina Hossain, eminent writer and Chairman of the Editorial Board of the 'Bangabandhu Grandmaster' App and Atiur Rahman, Bangabandhu Chair Professor, Dhaka University and Former Governor, Bangladesh Bank were also present in the event.
Following Bangabandhu's vision, IPDC has taken a unique approach to exhibit his fascinating life and legacy and designed the Bangabandhu Grandmaster App, which promises to be an important guide for the younger generation.
An editorial board has curated all questions in the 'Bangabandhu Grandmaster' App. The committee consists of Selina Hossain, the chairman of the editorial board, and prominent members Atiur Rahman, Abu Md Delwar Hossain, dean, Faculty of Arts, Dhaka University, writer Moni Haider and Munir Hasan, head of youth programme, Prothom Alo. 
Bangabandhu Grandmaster has four levels: Prathomik Master, Junior Master, Senior Master, and Grandmaster. IPDC will also recognise the grandmasters through a certificate-giving ceremony, special rewards and a mega competition among all grandmasters.
The guests, editorial board and IPDC team urges people from every corner of the country to download the Bangabandhu Grandmaster app and explore the wide array of exciting facts about the Father of the Nation and expand their knowledge.
The app is available on the web and in both android and iOS platforms. In the future, Bangabandhu Grandmaster App will be made available in English.