Fanfare as train tickets available a day before journey
The feeling that getting a train ticket on short notice at face value is like winning a small lottery is about to change from tomorrow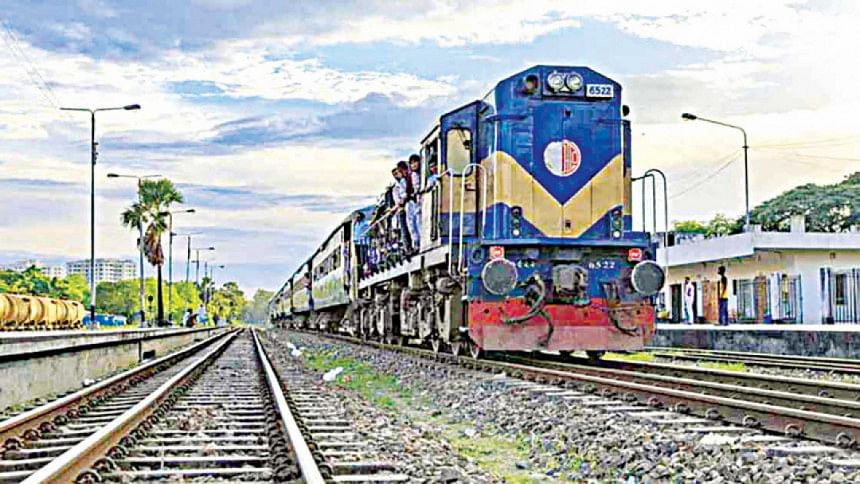 The time is 1:30pm, and there are still 19 seats available in the air-conditioned compartment (Snigdha) of tomorrow's Chattogram-bound Suborno Express.
For regular train passengers, this scenario is quite unbelievable. Even a few days ago, people used to struggle to get a ticket, especially for AC compartments on Chattogram trains.
But tomorrow, March 1, the feeling that getting a train ticket on short notice at face value is like winning a small lottery is about to change.
This is thanks to the government's initiative to make NID or birth certification registration with Bangladesh Railway mandatory for buying train tickets.
In a bid to stop black marketing, the government also announced that passengers must carry some form of identification on the journey so that authorities could check whether the ticket-holder was the one who bought the ticket.
"It is like a dream that AC tickets are available online even just a day before the departure date ... Earlier, we had to book tickets four to five days before the departure date to travel to and from Chattogram," Abdullah, who works at a private firm in Dhaka, told The Daily Star.
He praised the government initiative, which was taken in a bid to stop black marketing, but said strong monitoring in ticket-checking during travel is a must to make it successful.
Like him, many posted on social media, including Facebook page "Bangladesh Railway Fan Group", to hail the system as they are getting tickets to their destinations from March 1 easily.
Other than Suborno Express, around 54 tickets of Mohanagar Express scheduled to depart at 9:20pm on March 1, were available at 1:30pm today, showed the Rail Sheba app for booking tickets online.
It also showed tickets of almost all Chattogram-bound trains on March 2, 3 and 4 are available online or at the counter. The scenario is similar for trains to other destinations.
Like before BR's new system took effect, passengers can buy tickets up to five days before the date of departure.
But a section of people in association with some unscrupulous BR officials used to book large amounts of tickets as soon as those were opened for sale to later sell in the black, charging passengers double or triple the actual fare.
This malpractice turned most severe surrounding festivals, especially Eids.
From tomorrow, if any passenger's NID card does not match the information on the ticket, the passenger will be fined for travelling without a ticket.
Now, as before, one passenger will be able to buy four train tickets but in such a situation, the buyer will have to travel with three other passengers.
This system will put black marketers in trouble and force them to stop buying tickets in advance, said Ahmed Shafiq, who travels to Rajshahi every month.
Masud Sarwar, station manager of Kamalapur Railway Station, said from tomorrow the system of checking identification documents against each ticket will be enforced.
From March 1, no one can journey on trains without registering their birth certificate or NID with BR, he said, hoping this will stop sale of tickets on the black market.
He also urged passengers to cooperate with the officials concerned in this regard.