Bangladesh Railway conducts first trial run over Padma Bridge
Bangladesh Railway today ran the first train on the newly constructed Bhanga-Mawa rail line through the Padma Bridge today.
The special train, run on a trial basis, carried Railways Minister Nurul Islam Sujan and several other local lawmakers, political leaders and activists, and journalists.
The train left Bhanga Station at 1:22pm, reports our staff reporter, who was on the train.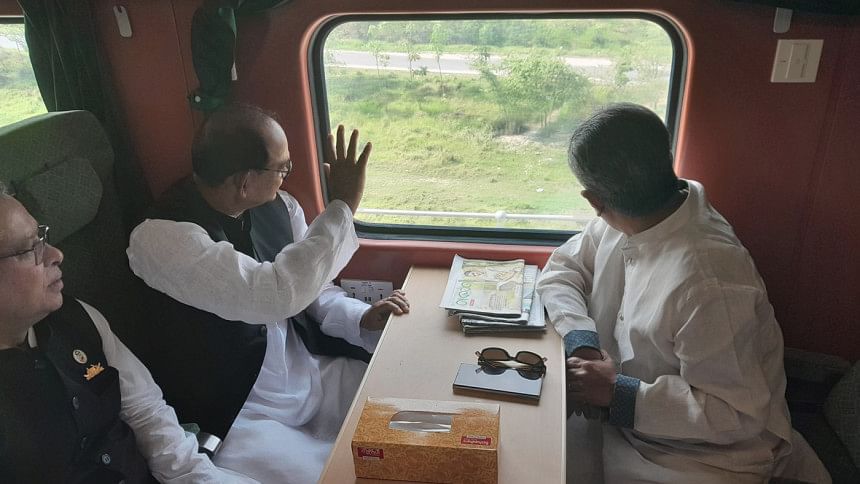 When it started to move towards the Padma Bridge, patriotic songs were being played inside.
It entered the lower deck of the bridge at a very slow speed at 2:48pm.
When the train was passing the Padma Station at Janjira at 2:35pm, workers welcomed the train waving mini flags of Bangladesh and China.
The train reached Mawa Station at 3:18pm.