Languishing: What it is and how to cope with this feeling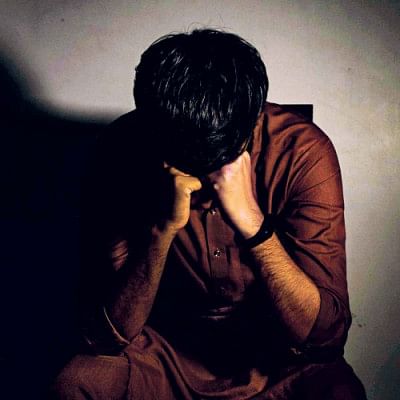 Have you ever had such a mixed feeling where you are too tired and overwhelmed to do anything but still eager to engage in different activities and to try your best? It is not a state of complete burnout, but you have very minimum energy and motivation to do your job. It is not even a depressed state because you are still hopeful for something better to happen. You feel like you have all the essences of life, but for some reason, you can't access or enjoy them. This emotional dilemma is more than just a mere mood swing and there are many people out there who have such feelings regularly. And it turns out that there is a term called 'languishing' to voice out this baffling emotion.
What is languishing?
When we think of someone's mental health, we normally categorise their mental state as flourished or depressed. But there is 'languishing', the middle child of mental health which is often neglected and less known to people. Due to this feeling, one experiences an absence of all the good stuff such as purpose, belonging, satisfaction, contribution, happiness, and interest in life. It is not exactly a mental illness or a major depression. However, it dulls your motivation and ability to focus, which consequently does not let you function at your full capacity and feel satisfied. During the Covid-19 pandemic when most of us are dealing with more uncertainties and emotional long-haul, languishing is the most dominant emotion prevailing among us. The research of sociologist Corey Keyes, who coined the term 'languishing' suggests that people who are languishing right now are more likely to face major depression and anxiety disorders than those with visual symptoms of depression in the next decade.
If you feel that every day seems uneventful and all of these things appear to merge into a monotonous cycle, making you demotivated and unable to focus on anything, it indicates that you are 'languishing'. And due to uncertainties and workloads, a lot of people now feel to be in a perpetual state of indifference and a lack of real joy. If you or someone whom you know is languishing currently and slowly slipping into solitude and suffering, here are some actionable ways to deal with such feelings.
How to cope with languishing
Take a break at intervals
A human brain is like a machine that needs a break from workloads to function efficiently. The combination of the increased amount of work and no day-off leads to exhaustion, lifelessness and incompetence, which further connects a person to languishing. But having a few moments away from the daily pressure of work can help a person to feel flourished and motivated. People need to set boundaries for themselves according to their capacity. Set fixed blocks of time for both work and recession. In this way, one can clear out those constant distractions and a lack of concentration due to the languishing and be more productive. Regular intervals let people enjoy the sense of joy, motivation and progress.
Find your flow
In positive psychology, flow means a state of mind where you are completely engrossed in a task that can be professional, intellectual or physical. And you feel as though you've control and satisfaction while doing that particular piece of work. To reach this 'flow' state, you can take a meaningful challenge or engage yourself in anything that takes away your sense of place and time. It can include playing music, watching a movie or TV series, painting and so on. These enjoyable activities can help you stop having the blah feeling and start thriving.
Enjoy small achievements
We should acknowledge our small moments or victories to ensure our well-being and to flourish. By noticing good things around us or sharing tiny achievements, one can reignite their enthusiasm and rediscover some of the positive energy lost in this emotional dilemma. Carve out some time from your daily routine to complete anything that matters to you such as completing a painting, having a meaningful conversation with someone close or finishing an interesting project.
Do good deeds that make you happy
Acts of kindness can boost your feelings of happiness, confidence, hopefulness and be in control. For example, helping a friend to complete a task, sharing the responsibilities of household chores with family members, and donating blood can significantly increase one's well-being. People with languishing can experience higher levels of optimism, belonging, happiness and purpose in life. Volunteering in different social activities that are indulged in supporting the poor and distressed people can also improve well-being and lead to a 'flourishing' state.