Gracefully matured: 2020 Honda City RS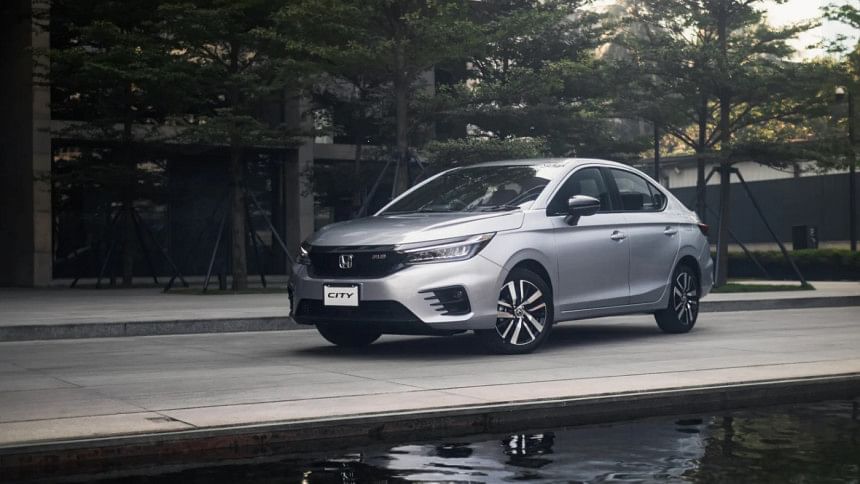 What is it
The little brother of the Civic, the APAC cousin of the JDM Grace. The Honda City is a small, nimble sedan contender in the same class as the Hyundai Accent, Suzuki Ciaz, and the Kia Cerato.
What's new?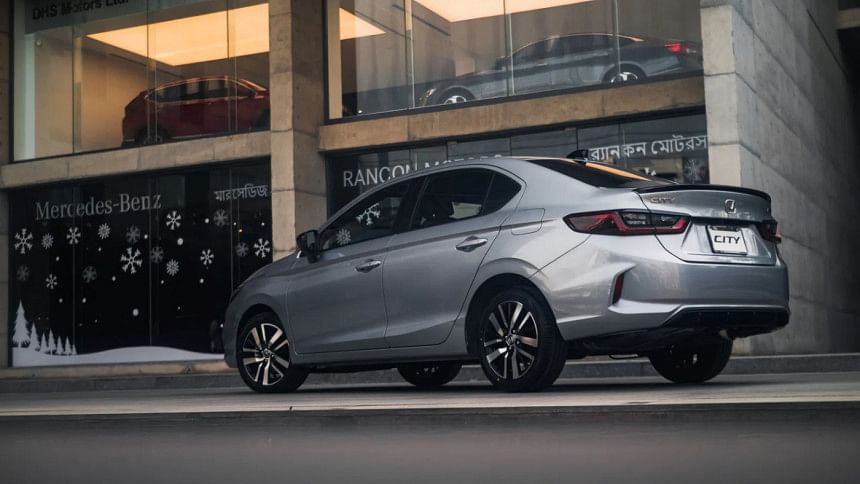 The City has entered its seventh generation, and excluding the third-gen, the years been good on her. The new platform is much better proportioned and somewhat resembles a shrunken down Civic. The sharp lines of the previous generation have been rounded out giving the car a more elegant look. LED's are now standard all around, with even the fog lamps joining the club. The new 16-inch alloy wheels are an upgrade over the last one, though a swap to TE37 remains a tentative aftermarket option. 
What does RS stand for?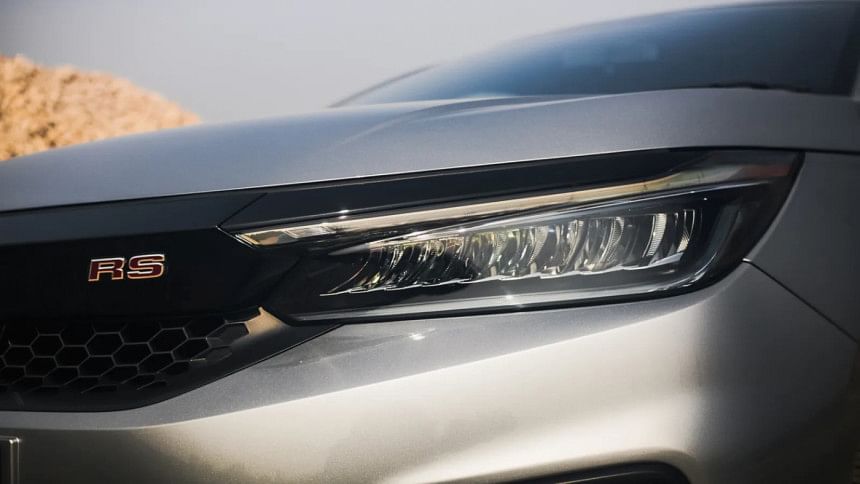 From what we understand, it's the highest trim available for the car and is primarily an appearance package. Large red and white RS badges decorate both ends of the car, making it hard to mistake for the base model.  The package also comes with a slightly different front bumper, rear diffuser, and spoiler, all finished in a carbon fiber-like texture.
Interior
During our review of the sixth-gen City a few years back, we commented on how good the interior design or materials feel. The new City manages to ono up predecessor, with excellent fit and finish and attention to detail.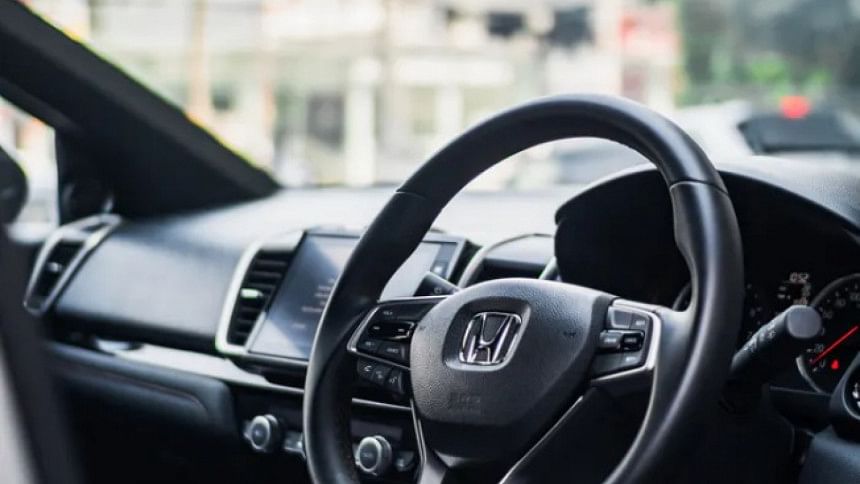 The interiors upholstery is a nice mixture of suede, fabric, and synthetic leather, all finished in RS-specific red stitching. The steering wheel is wrapped with soft genuine leather, and the engineers thoughtfully added padding to all the place your arms and legs usually resides. Small touches such as dual phone holder slots around the handbrake dedicated USB ports for both rows truly set the car a class apart from its competitors. The only gripe with the interiors we have would be the piano black finish around some of the switchgear, which are fingerprint magnets.
The tech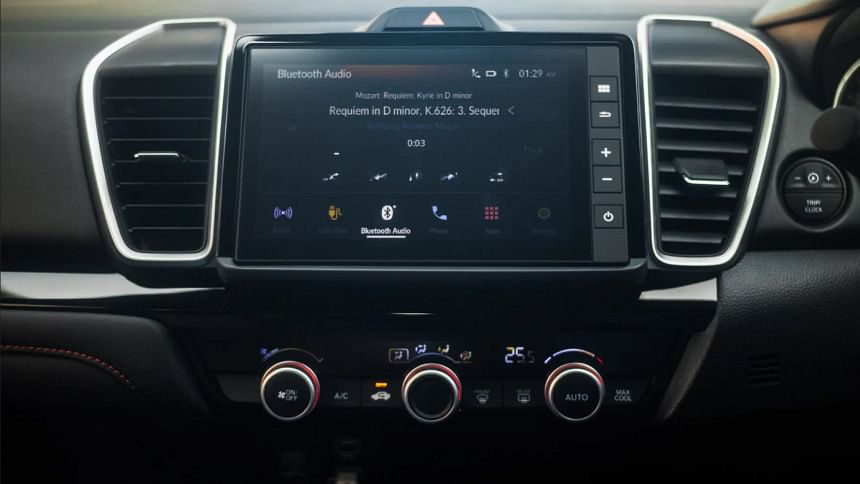 Perfectly balanced, as all things should be. The Honda City has all the tech you want for your everyday city driving. Automatic climate control with rear seat vents, a 7-inch Bluetooth infotainment system with Android Auto & Apple CarPlay, and an 8 speaker sound system that will blow any Premallion's system off the water, assuming you are not running any compressed YouTube song through it.
Driving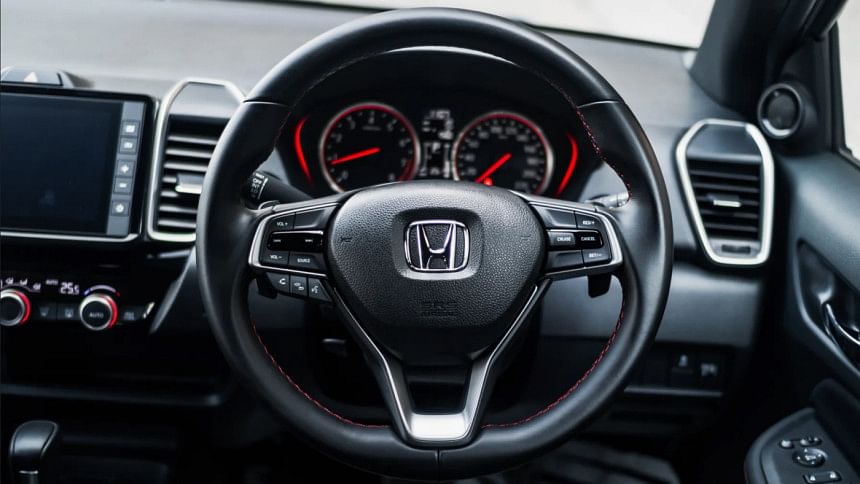 We were a bit disappointed when after learning the City isn't turbocharged. But as soon as we got behind the wheel, we realized it doesn't need one. The 1.5 is plenty quick on its own, with 0-100 coming just around 11 seconds. The gearbox does a decent job hiding is the fact that it's a CVT, and responds well to your throttle demands. The steering wheel is tight, and the suspension was really good at smoothing out body rolls during our spirited turns.
In conclusion
If you are looking for a new, well-equipped family car and still retain enough taste to not go for an SUV, grab this. Sure, maybe it's a bit pricey compared to a recon JDM, but if you want a car with a top-notch sound system and an infotainment system you can actually read, there isn't much better. And none of the other options will have that sprinkle of Honda's signature sportiness like this one.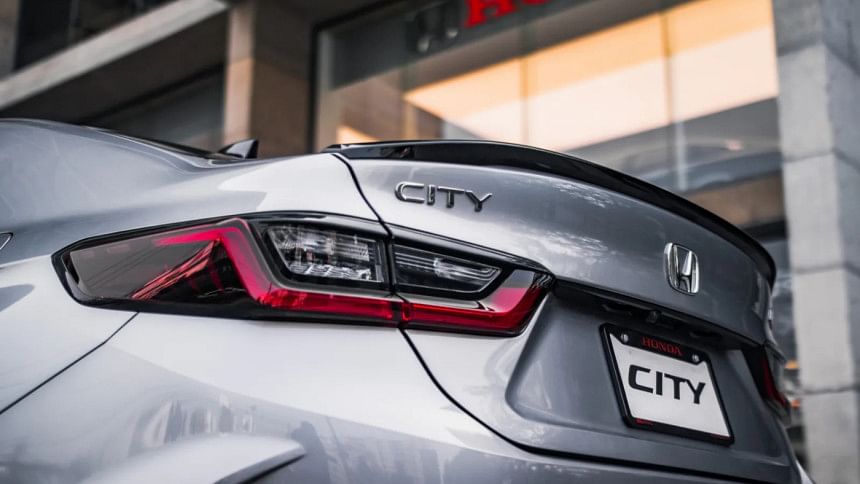 Sepcs
Engine: 1.5L In-line 4-Cylinder, 16-Valve, DOHC i-VTEC (121 BHP, 145 Nm of torque).
Transmission: Continuously Variable Transmission (CVT), paddle shifters.
Brakes: Ventilated disc front, drum brakes rear, ABS, EBD, Vehicle Stability Assist.
Suspension: Front strut, rear axle torsion, gas pressure shocks.
Features and options: 7-inch touch screen infotainment system with Bluetooth, Android Auto and Apple carplay, HDMI port, 3 power outlets, 2 USB 2.0 ports, 8 speakers, Smart Entry, push start, cruise control, steering mounted audio controls, 6 airbags.
Price: BDT 33,00,000.
Photos: Ahbar Milky
For details, contact DHS Motors Ltd