Reflecting back on IVLP: A personal odyssey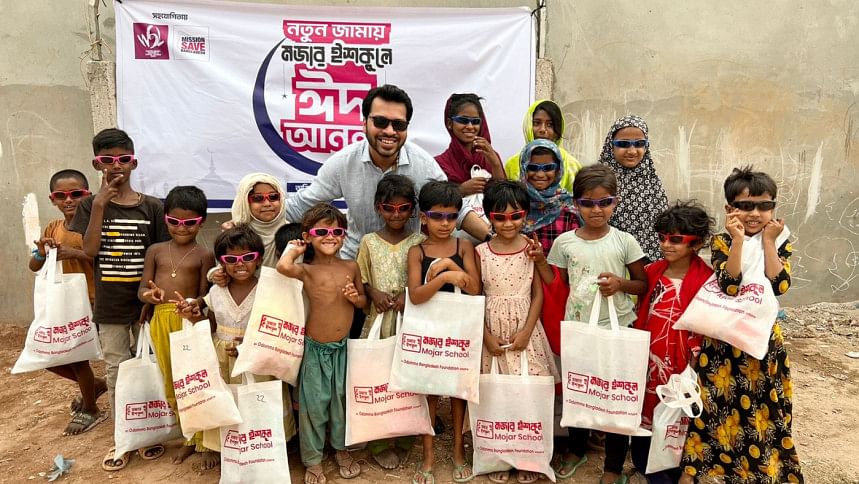 The year was 2019. I clearly remember that morning, when I was reading the newspaper with my morning cup of tea. While looking at how the youth in our country have the potential to explore way more, I scrolled through my emails and discovered that I was selected for International Visitors Leadership Programme (IVLP) in the USA under the 'Youth and Civic Engagement' category.
During my participation in the IVLP, I delved into various strategies aimed at empowering the younger generation. Through the program, I actively explored avenues such as fostering robust networks, facilitating meaningful exchanges, and creating diverse opportunities. Furthermore, I attempted to prioritise the elevation of youth voices, recognizing their significance in driving positive change and inspiring others.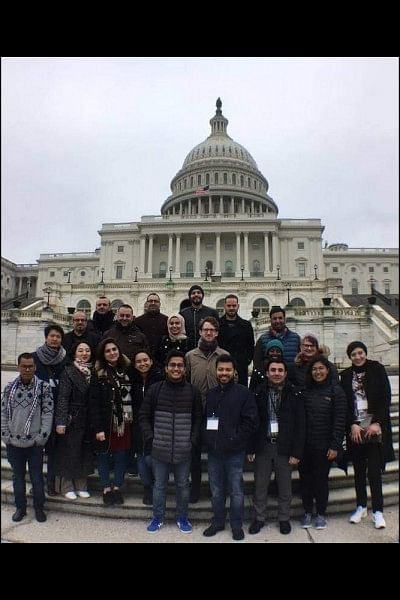 One of the most interesting components of the IVLP was when I was exposed to a network of leaders all across the world. Their work, their ideas, and everything gave me a deep understanding of how I can attempt to transform our youth engagement scene.
I co-founded Torun, a content platform for the youth. While content platforms have the objective of distributing content to a dedicated reader base, I tried to revamp the modality by first creating a community of youth leaders so that their voices can be heard through our platform. Through collaboration with different universities and events such as Youth Skills Summit and Business Competition Library, Torun has successfully reached out to youngsters. The platform also provided internship and freelancing opportunities to students, equipping them with hard and soft skills.
Another reflection of my IVLP journey was when I co-founded Mission Save Bangladesh, to support daily wage earners during the coronavirus pandemic. Mission Save Bangladesh played a crucial role in supporting daily wage earners by providing essential provisions such as food packages and other necessities. To further amplify their impact, MSB has formed strategic collaborations with esteemed organisations such as Dabur, Dano, IPDC, and Pathao, among others, who share a common objective of uplifting and aiding vulnerable communities. Together, they strive towards a shared vision of creating a positive and sustainable impact on the lives of those in need. Mission Save Bangladesh received the prestigious Joy Bangla Youth Award in 2020 for collecting nearly BDT 20 million and helping over 0.1 million people. International media outlets, such as Washington Post, Yahoo News, and Toronto Stars, have featured the organisation's initiatives.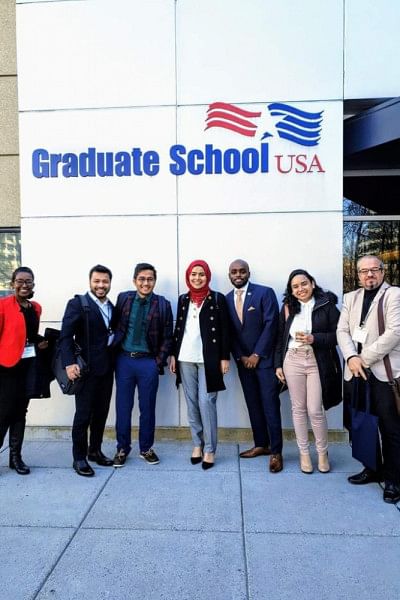 Since 2020, I have been writing at least one book every year, catering to the career development of the youth. The Transition, Personal Branding, Think Like CEOs and Jilapi Career - are some of the books I wrote, specifically for college and university students, and young professionals. 
At the end of the day, it's surprising how a programme shaped me to launch new initiatives for youth engagement. What do I get out of it? Well, that's a long list, but I think the most highlight-worthy gift would be, when a youth individual gets a job, starts his/her own business, or maybe achieves anything at all, and they tell me that I played a small role in their inspiring journey.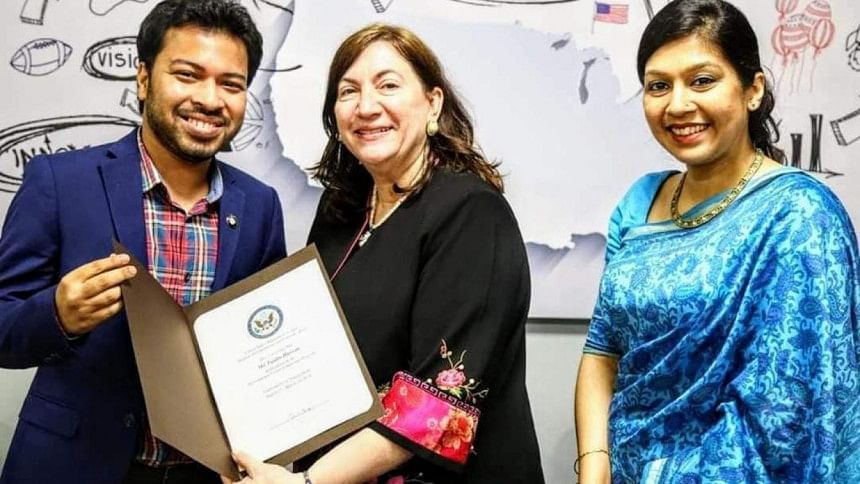 It's been four years since I attended IVLP, but even today, I wish to travel back in time to that moment, wishing I learn more, and take that energy to put it into work.
Md. Tajdin Hassan is an alumni member of the IVLP Exchange Program - the U.S state department.