New smartphones featured in MWC 2023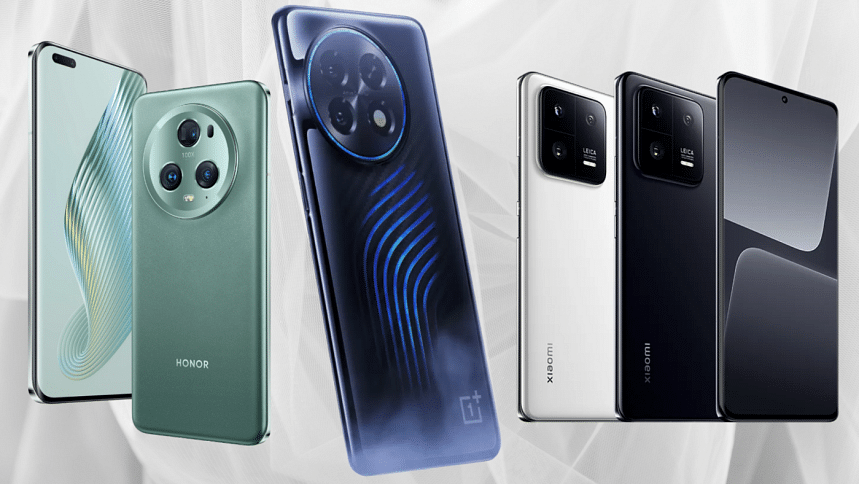 MWC (Mobile World Congress) is a much-awaited event for tech enthusiasts all over the world, considered a major global showcase of brand-new smartphones and mobile technology. Hosted annually, this year's MWC Barcelona took place at the Fira Gran Via, one of the largest fair venues in Europe, from February 27 to March 2. International smartphone companies took the centre stage to feature a plethora of new smartphones this MWC 2023. 
Xiaomi 13 and Xiaomi 13 Pro
At this year's MWC, global smartphone brand Xiaomi revealed its newest flagships, the Xiaomi 13 and its Pro variant, to the international market. Officially released in China in December last year, both the phones come equipped with Snapdragon 8 Gen 2 chipsets and cameras by Leica, an international high-end camera manufacturer.
Xiaomi 13 has a 6.36-inch compact OLED display with full HD+ resolution and up to 1,900 nits of maximum brightness. The camera comes with improved sensors, sporting a 50 MP main sensor, a 3x telephoto camera with a 10 MP sensor and a 12 MP ultrawide sensor. Xiaomi 13 Pro, on the other hand, has a 6.73-inch LTPO AMOLED display with 1440p resolution. In terms of camera, this one has a 50 MP main, 50 MP telephoto and 50 MP ultrawide.  
Honor Magic5 Pro
Honor, a sub-brand of Huawei, announced their upcoming Honor Magic5 Pro at MWC 2023. The smartphone comes with a 6.81-inch LTPO OLED display, Android 13 OS, Snapdragon 8 Gen 2 chipset and Octa-core CPU. Similar to Xiaomi 13 Pro, this one has a triple camera setup, with 50 MP in its wide, telephoto and ultrawide cameras, with 200x zooming capabilities. Honor Magic5 Pro also has a Li-Po 5,100 mAH battery with 66 W wired and 50 W wireless charging support.
Tecno Phantom V Fold
Another new smartphone announced in this year's MWC was Tecno's latest release: the Tecno Phantom V Fold. This foldable comes with a 7.85-inch foldable LTPO AMOLED display with a peak brightness of 1,100 nits. It runs on Mediatek Dimensity 9000+ chipset, Octa-core CPU, Android 13 OS and Li-Pro 5,000 mAH battery. Its main camera consists of a triple setup with 50 MP wide, 50 MP telephoto and 13 MP ultrawide with Dual-LED flash, HRD and panorama options.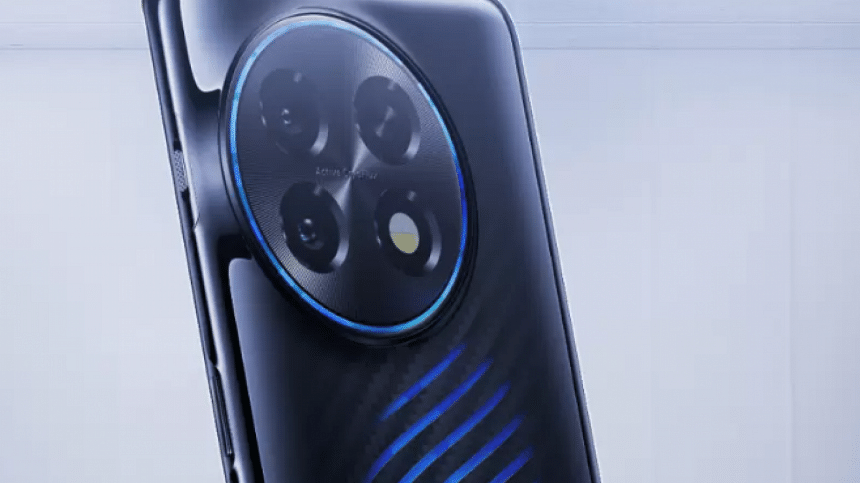 OnePlus 11 Concept
While this year's MWC had a lot of new smartphone releases, it featured new smartphone concepts as well. One of the more prominent ones was OnePlus's new 'OnePlus 11 Concept', which shows how adding piezoelectric micro-pumps and liquid cooling can help smartphone chips run more efficiently even when they are heated up from excessive performance. The OnePlus 11 Concept shown at MWC 2023 also featured a glass unibody with a clear rear cover which shows the micro liquid flowing through the phone, an active cryo-flux system that keeps the phone working at top performance at all times and the aforementioned micropumps that circulate icy-blue cooling liquid which occupies less than 0.2cm³ in the phone.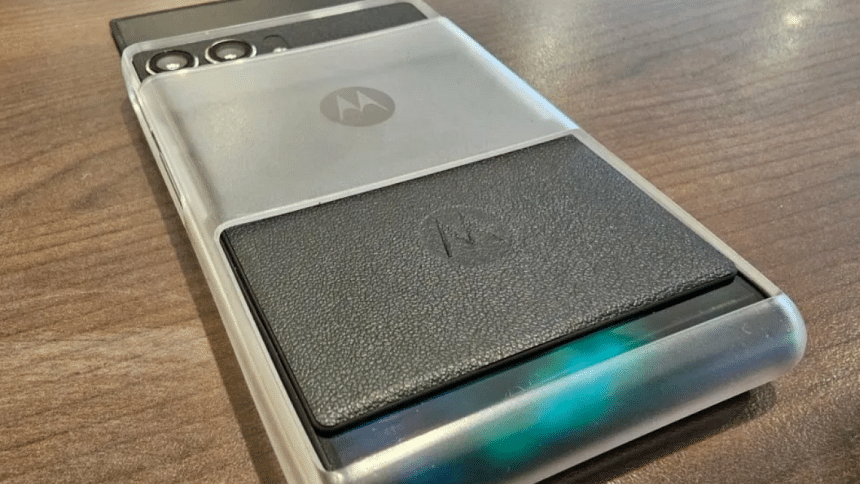 Motorola Rizr Rollable
First released in 2006, Motorola Rizr was a popular choice in the world of sliding phones back in the day. While sliding phones faded out of mainstream popularity long ago, Motorola Rizr is attempting a comeback with a brand new prototype for Motorola Rizr - this time, with a 'rollable' screen. With an initial 5-inch display and a 15:9 aspect ratio, the smartphone can be expanded vertically to reach a diagonal size of 6.5 inches with a 22:9 aspect ratio. The user can automatically do the expansion with a double tap on the power button, but according to early reviewers, some controls and features might change when the phone is prepared for mass release - the date being unconfirmed as of now.