Hyundai opens its car manufacturing plant in Bangladesh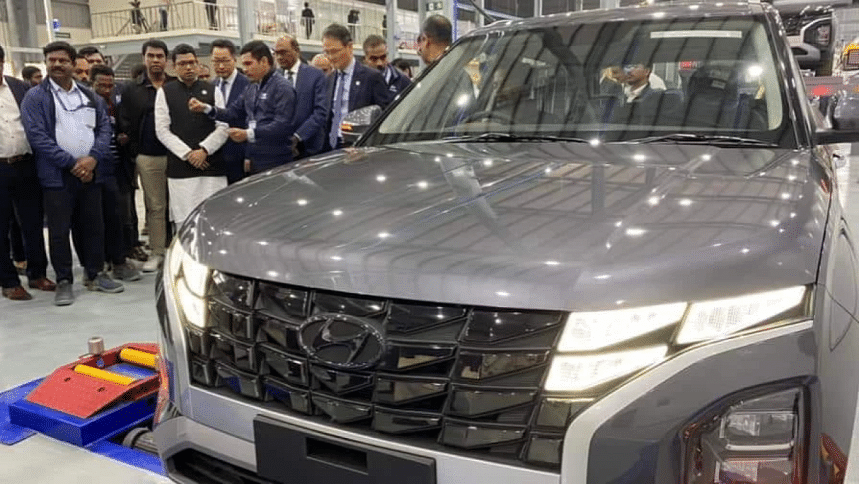 Hyundai has formally opened its Car Manufacturing Plant at Bangabandhu Hi-Tech Park, Kaliakoir, Gazipur recently.
Industries Minister Nurul Majid Mahmud Humayun inaugurated the Hyundai car manufacturing plant as the Chief Guest.
ICT State Minister Zunaid Ahmed Palak, Captain Tajul Islam, Lee Jang-Keun, South Korean Ambassador to Bangladesh, Ruhul Alam Al Mahbub, Chairman, Fair Group and Unsoo Kim, CEO of Hyundai Motors India, were also present during the opening.
According to industry experts, Hyundai's automobile factory will allow local consumers to purchase globally recognized, top-quality cars at an affordable price. It will also contribute to the technological and industrial development of automobiles in Bangladesh.
Previously, it was announced that Fair Technology will produce Hyundai Sedans and SUVs at its Hyundai Manufacturing Plant at Kaliakoir, Gazipur. Along with these passenger vehicles, customers will get original spare parts and after-sales facilities.